*Whoa! What you doing, Clicky?*
*Is that? …/rustles pages… It is! It's a new missive from Cade…*
*Fabuloso! Let's get down to it, Clicky…*
Hello there, Dear Reader 😀 
I know, I know; it's been exactly 100 days since our last taste of the Okie Devil of TextUS' special fixins…
*Yeah, it was on 5th November last year, Clicky… /lights up and smokes…*
…And…
… This one's a bit on the steamy side. Enjoy! 😉
*
*
*
*
*
*
*
There are many moments in life. One of the more interesting being when you are folding a comforter, having to suspend it way up in the air by holding it up over your head so you can straighten it out, your knuckles come into contact with particleboard paddles moving at speed, and you suddenly remember…"HEY! I have a ceiling fan, and the damn thing is on!"
Don't fret tho, I'm fine. I really didn't need those particular layers of epidermis anyway.
I GOT LAID LAST NIGHT!!!
OK, so, calm your sex hormones, I was asleep and it was a dream, but…I GOT LAID LAST NIGHT!!!
 lolz...
About as close to sexual intercourse as am ever to get again, so, close enough. Anyway, she was quite young, probably 35 years old, and quite fit. Yeah, lotta red flags there, and I'll go ahead and spoil it in that I honestly didn't wake up feeling great about having an meaningful erotic dream because the whole damn dream was so full of red flags that I'm still torn as to whether I had a good time in the dream or not. We'll get to that tho.
Anyway, I'm in this huge room in a house that I do not know, the room is painted flat white, plenty of lighting although I would not exactly call the room bright, the dark beige carpets and many assorted rugs everywhere, and the room is rather strange because it had to be at least 30 x 30 feet (9 x 9 metres) but the room contained no vaulted ceilings nor even elevated ceilings. Seemed more like a giant garage that someone had finished out. Another weird thing was that there were all manner of people coming and going. Seemed like every 5 seconds, someone was popping in one door, then exiting another, which brings up another oddity about this room in that it had an excessive amount of doors. Only 4 walls but each wall seemed to have way many more doors than even a room of this size would require, and I started to think maybe this room I found myself in must be a centralized type room rather than some add-on type room.
To make matters even more strange, everyone who popped into the room never loitered, and they always closed the doors. They'd walk into the room from one door, close it, make a beeline for another door, open, ingress, close. And yes, there were also a ridiculous amount of people moving about. So yeah, here I am in this room, reading a book, and this gal pops in and starts chatting me up. Really strange as not a single person has paid me one bit of attention, then all of a sudden this on lady not only notices me, but she makes a beeline for me instead of a door, then starts up a conversation.
(red flag...no one, and I mean NO ONE in my real life ever strikes up a conversation with me, and if they do, I can almost be assured that they want something and they think I have it) 
I cannot recall how it was that this conversation turned into a sexual encounter so rapidly, but I do recall her beginning to strip down to reveal a bikini, immediately removed her bikini top, mentioned that she'd been interested for some time in perhaps becoming friends with me but could never work up the courage to speak with me, and she then said something like, "I've also heard you were a great lay and I want to see for myself".
(yep, another red flag) 
Let me interject at this point to explain that "the feeling" of the dream was as such that none of this felt particularly awkward within the framework of the dream itself. Yes, I recall having a "is this really happening?" type of feeling, but at the same time the environment itself did not emit that "RUN!!!" vibe. Like, somehow, and embedded within the framework of the dream itself, there was nothing within the perceptible realms of sensory and logical data which even hinted at the "something is really fucking wrong here dude! Fucking run! Run for your fucking life!", which I know for a fact is quite prevalent within my actual life. Which is why I am single, why I do not "chase women" or date or whatever, why I am hesitant about trying to find a relationship, blah blah blah.
Digress. 
So, at this point I'm sitting on the floor with the book I was reading still in hand, this really attractive and shapely woman is standing right in front of me wearing only bikini bottoms, looking at me, and I finally have this strange vibe wash over me. It is not really a warning signal of sorts, more of a "this relationship is unlikely to work out long-term" more than a "this relationship will end very badly" sort of vibe. It is at this exact same moment that she quickly stoops down, begins kissing me quite passionately (or at least, forcefully) and simultaneously begins to unbutton/unzip the shorts I'm wearing. Is it weird to say "the shorts I'm wearing"? Is it really necessary for me to point out that the shorts she is unbuttoning/unzipping are not a pair in my dresser drawer? Should I have said "my shorts" instead of "the shorts I'm wearing"? Not sure how to phrase that as both of those seem odd to me.
Digress. 
Once unbuttoned and unzipped, she grabs the sides of my shorts, then backs away and pulls them off. She's bent over facing towards me and she pulls my shorts down rather hastily but unevenly/alternates which side she is pulling on, and as a result her breasts, which are not large nor particularly pendulous even due to her posture, rock side to side as a result of her pulling motion on my shorts. Gonna take a moment here to mention that the form of a woman and the motion(s) of her being are fascinating to me. Even when a woman is standing still, and even in/with women who are somewhat less than "the ideal woman shape(s)", her form is moving always. The curves, the bends, the way in which a woman moves…everything about a woman's form is an absolute delight. Oh, and again this woman was quite fit, but she had hips for days. Even if she'd had more substantial breasts, and even had she not been wearing French-cut bikini bottoms, I don't think either would have diminished the majesty of her hips. I'd not seen her ass yet, but I'm about to.
Moving on. 
As soon as my shorts came off, she dropped them to the floor, and without missing a beat she grabbed her bikini bottoms, off they came, and to the floor they also went. She quickly marched right back towards me, straddling my legs and facing me and placing her public mound almost right in my face, again leaned down/bent over, grabbed my shirt at the bottom, which now placed her breasts right in my face, she then stood again taking my shirt off as shit did, dropped it to the floor, then offered me her hand. I put my book down, she pulled me to my feet and then led me to one of the many rugs that were laying about the room. She sat down, never releasing my hand, pulled me to the floor then pushed on me indicating I should lay down and on my side, she then turned opposite me and then laid down in the 69 position for a moment, but then immediately flipped over laying facing away from me putting her ass right in my face and she said "I want you to start by my licking my ass".
I told her, and rather matter-of-factly I might add, that "we are not well acquainted enough yet for me to do that sort of thing." She sat up on an elbow, looked at me, then gave a mock frown, she then got a really alluring look in her eye, her face turned from the fake frown to a sultry smirk and said, "well then, that will give me something to look forward to at some future meeting. But as for now…" at which point she flipped back over facing me, and things get a little blurry at this point.
Yes, we engaged in all manner of "freaky sex" encompassing just about every position and configuration you might be able to imagine, but it really was blurry. We were doing these things, but within the framework of the dream and even now that I am outside of the dream, there was all kinds of stuff happening but it all had this strange air that it was not actually happening, even tho it was. Keep in mind that during all of this, people are still coming and going in and out of these doors. Not a single soul is paying us one bit of mind, and we too are generally not paying them any mind other than perhaps I did seem to notice that people were coming and going.
So, with that in mind, we'd been "at it" for some time, when suddenly, a woman walks into the room via a door, and she makes straight for us. This is quite jarring of course since everyone else seems to not know we exist at all. This woman walks over and seems to know this woman I'm having intercourse with. She is what some might call "a bit heavyset" or perhaps "chunky" or "healthy" or some other nonsense nomenclature that we pigeonhole folks with. She's pretty, with long hair that is kinda frazzled as if she's been walking outside in the wind, sizeable breasts that do not appear to be restrained by a bra, and through her shirt, I can see that her breasts almost appear to be resting on her belly, even tho she really doesn't have "a belly".
I guess I don't feel bad about somewhat "sizing her up" as I've tried since she arrived to make eye contact with her but she is ignoring me completely, and it's almost as if she can see me attempting to make eye contact but consciously avoid it it. So, here I am sitting on the floor, my legs extended out straight and my hands behind me/holding me up, the woman I am with is atop me in "regular cowgirl", and this other woman is just standing there and looking at my partner, who is also looking at this woman/they are in eye contact, and this new woman says rather flatly, "Can I have him next?"
lolz...
I didn't laugh in the dream, but I gotta laugh here because I think at this point my brain has to KNOW, even in slumber, and without a doubt, that this, is a dream. The woman I'm with shoots me a glance, has a smirk on her face, and whilst still looking at me she says "I don't mind sharing him if he doesn't mind giving you a turn of your own." The other woman did an immediate about-face, went straight for the same door she'd entered the room via, and left, all without so much a shooting me a single glance or acknowledging me in any way, other than her request to my partner "for a turn".
OK, so at this point, the fuzzy sexual encounter with this current partner gets even more fuzzy. I only know that we seemed to have continued our exploits in some way(s), but I honestly have no idea in what way(s) nor the length of time expended. I only know that it seems like a large amount of time was somehow compacted into a small space, and then suddenly, she was gone. The very moment she was gone, her "friend" reappeared, marched right over to me, and said "did you know that she is married?"
Somewhat aghast, I replied that I did not know she was married, and now I'm suddenly thrown into this rapid depression of "fucking hell, now I gotta deal with this shit". I guess this friend of hers "wanted a turn" only to come back and tell me that her friend I was banging, was married. This had all been some kind of setup I guess. But to make matters even more strange, this revelation did not seem to phase the friend one bit. I guess she could tell that I was distressed at the news she'd just provided me, she's standing above me staring at me rather blankly, she then reaches down and grabs the bottom of her shirt with both of her hands, removes the shirt in an extremely rapid motion, then bends down and starts to kiss me. Her breasts are indeed quite large, and not only are they pendulous, but they are very pendulous.
Yeah, that's where the dream ended. An no, I did not wake up in a puddle of goo. I recalled upon waking that she had a lot of orgasms, but I myself don't recall having any in the dream. I guess I was having entirely too good of a time to bother with the orgasm. During the entire dream, the first lady had some kind of air about her that made me feel at ease. I'm unlikely to be able to describe it to you in any detail, but there was something about her and something about being in her presence that caused no alarm bells, even tho there were most certainly red flags popping up everywhere.
The only actual alarm bell I got was from the second woman, and that was only because of her telling me that the first woman was married. I got no alarm bells from the second woman either, but there was the one red flag (other than the fact that she wanted to have sex with me) and that was that she told me that the other woman was married.
Yep, a red flag and an alarm bell in one. 
Lemme splain…see, I got no alarm bells from the first woman, so, even tho this second one says the first is married, how do I know that? The second woman may be lying. I got the red flag in the dream, I got the alarm bell in the dream, so why is it that it only occurred to me after waking that the second woman may have been lying?
Fucked if I know either. 
I only know that I felt totally at peace with the first woman and she seemed totally comfortable with herself. Maybe it's because most of the time she was speaking to me as if I were a person, other times were very matter-of-fact, and there was little in the way of actual seduction or vamping, and I never had the feeling that she was trying to charm me. More like a situation where two people were talking, and it evolved into something else. And for the record, I don't think that her being considerably younger than I, and also falling within a physical category that I tend not to pay much mind to really played much part. I personally have always had eyes for older women, and "older women" tend to almost never fall into the same physical categories as "younger women" with respect to dimensions and "perfect dimensions" and all that jazz. Got nothing against anyone being younger than me, and at 54 I'm not even sure what "being younger than me" even matters or what part it might play once a woman is deep into her 30's or 40's.
Yeah, if some 23 year old woman waltzed up to me and expressed interest? Fucking hell, Jesse Owens time, cause something is wrong with this scene and I'm getting the hell out of there. But someone that is 45 or so? Yeah, that's weird to contemplate as even tho she's 9 years younger than I….SHE'S FOURTY-FUCKING-FIVE FOR CHRISSAKES!!! Probably already has an AARP card, owns a burial plot, a vegetable garden, and cares for a minimum of 5 indoor cats and probably at least 10 outdoor cats. Levity aside, she's been around, and likely loaded with battle scars and baggage.
That, I can relate to. 
Experience. And that's not to say that younger woman or younger folks cannot have experience, because they absolutely can. I guess I'm just a bit weirded out that this one particular woman appeared to be in her early to mid-30's, but she moved and behaved like someone that was much older. Well, perhaps not physically moving as an older person because she was quite spry and I guess it's possible that older women may not have the ability to be all sporty and ambitious sexually, but I really wasn't thinking of "how she moved" as it pertained to coitus. More her mannerisms, how she carried herself, how she behaved.
And why was my time with the second chick so brief? Why did my brain decide that I'd had enough? Very perplexing the lot of it. No idea what it all means tho.
Dreams are weird.
Not a clue why I'm suddenly having a dream about a woman.
Two, no less. 
Yeah, I've had eyes for a few ladies (and I do mean few, meaning, I think exactly four to be specific) over the past 5 years, but I've never pursued any because I am in no position to do so. Were my position different, yeah there's a good chance I would have likely prompted them for an immediate rejection long ago, but I'm in no such position. I've not much money, no automobile, I'm old, I'm weird, I'm outcast in my family and have few friends, and am unattractive in just about every way imaginable. Question here being, why am I now dreaming about a woman/women? And why so casual? Is this something in my subconscious thinking about finding a partner that accepts me for who/what I am, as I am?
Meh, I'll shutup about it and figure it out on my own. Maybe I can figure out something that will result in me getting laid. Will keep you posted.
WAIT! 
Actually, I won't keep you posted. I'm not very gossipy and certainly don't kiss and tell. Cept maybe that which transpires in my dreams.
/shrug
If you are plumbing the depths of philosophy, and suddenly find yourself thinking that you are smart or wise or learned or have reached enlightenment or you're a master now or whatever? That feeling of power you are experiencing is actually nature's alarm bells ringing. You can go ahead and get all high and mighty if you so desire, just know that if you do choose to go that route, an ass-kicking is likely awaiting you somewhere down that path.
Maybe even more than one (assuming you survive the first one and decide to continue on).
Hell, maybe the ass-kickings are worth it. Maybe some special something lay at the end of the path paved by cravings for dominance. And if you think about it, probably the most egotistical path that anyone ever took (or at least so far as I know) was the path taken by God. And yes, that "God" of the Holey Bobble.
I mean, Bible, Holy. 
When dissected, that entire creative act was nothing but ego, and all for ego, resulting in a shitload of ego and egos. Seriously, have you ever stopped to consider that God had to, at some point, stop themselves prior to actually creating things, and contemplate the concept of "what if things go wrong?"
Really...chew on that for a moment. 
The resources of "existence" are, so far as we know, finite. There's only so much matter and only so much energy available to work with. If you burn up too much, or even burn it all up, what are you left with? What are your options? To me, I read the creation story of Genesis as an entity taking a very big chance. Yes, this entity was totally alone, probably quite lonely, maybe wanted some company, but if this fucker was/is as smart/intelligent as advertised, that means they HAD to know that, if this doesn't work, I'm (potentially) fucked forever.
Lotta dynamics in that creation story, but it's been my experience that no one ever wants to plumb these depths. Really break down what God may have been thinking. Too much reliance on the "all powerful" and "all knowing" angles, with no exploration (nor empathy) at all regarding the psychology of the act(s). Not publicly or outwardly anyway. Good fucking way to get your ass ostracized or maybe even tied to a pole and set on fire. THEN who are you gonna have to talk to, eh?
Yeah, at the end of that previous section, I suggested that "siding with God" tends to get one's ass kicked to the curb, or at least sent to the back of the bus. Even by "the godly". People have their own understanding of things, and that's good enough for them. Trouble is, they also require it to be good enough for everyone else.
What I also suggested in the end of the previous section, was that maybe God is isolated because we put them there. Cast them out. Push them away. Look, I am totally honest with you when I say I have no fucking clue if God is real or if there are gods or whatever. But I can also say in complete honesty that "there is something". I don't believe, I don't disbelieve, I exist, and I attempt to assimilate and understand the data provided me as best I can. And holy shit is there a fucking mountain of evidence to suggest that "something" exists. "Something" outside of our understanding and beyond it. Not just and only in the myriad of tales coming to us through the ages either, but here, and now. That the unknowable exists, it can be known to exist, and simultaneously remain unknowable. Now, if that doesn't instill you with some kind of hope, I don't know what will. To me anyway, it says that not only can the unknowable be known of, it can be incrementally known, which means that at some point the unknowable can be entirely known.
I would imagine that our mortality/our finite amounts of time as we measure it here could put quite the dampener on such thoughts. Make such a quest seem hopeless or maybe even impossible. But let me add this, and that is, if it is impossible, then from whence does this desire to seek it emanate?
Something is feeding this desire. 
If knowing the unknowable was truly impossible, I'd think that the desire to seek the unknowable would also be impossible or incapable of existing. The desire to know the unknowable cannot exist on a plane where the unknowable also exists, yet cannot be known. That says to me that, not only does the unknowable actually exist, but the possibility of knowing the unknowable also exists. I'd also think that the desire to know the unknowable could not exist if the unknowable did not also actually exist.
Wait, did I just repeat myself there kinda? Say something I already said? Meh fuckit…just wondering aloud how I can posses a desire for a something that does not exist. How I can have knowledge of a something that does not have even the tiniest of perceptible indications as to it's existence.
Ya know, another thing that seems to be dangerous within philosophy is omission. Suppression. Relegation. Dismissal. Unqualification or even misqualification. These things seem to express themselves for a reason, and to dismiss or otherwise incorrectly qualify them seems to be an invitation for disaster of one kind or another. I know I know, you cannot have distinction without specificity, and specificity requires some level isolation. But this is philosophy we're talking about. If money ever had competition for attracting gluttonous and/or insatiable persons/entities, I'd think philosophy would be it. Meaning, to "not want it all" with respect to philosophy almost seems like missing the point of philosophical meanderings entirely.
Hey, do you catch the irony in me saying to exclude exclusion? Suppress suppression? Relegate relegation? Dismiss dismissal?
Paradoxical. 
I think maybe more than anything I'm thinking of being mindful of when one is being exclusive or when one has excluded a something. Remember that you have done so. Might provide some insight upon encountering impasses. Just, be sure to remember not to suppress your remembering, lest ye forget.
The stress finally got to me yesterday. It took a shade over seven days to crush my spirit, and I spent a good portion of the late afternoon and evening feeling absolutely terrible.
Physically. Drained. 
Like some part of me had given up or maybe just collapsed under the strain. So much hope and so many thoughts of a fresh start, plus perhaps some thoughts of maybe just a little time to breathe and reflect and maybe do some soul searching in the midst of a new perspective…
nope. 
An extension of the old. And why not tho? I'm still me, right? Same old person? Seriously, will anyone ever allow you to be anything other than what you are, which is actually an amalgam of what you have been? Nah, people like you the way you are…even if they hate or despise you. People like reliable things. Consistent things. They want others to be reliable, and yes, even if you can only be counted on to be a dirty dish rag. It bolsters their own position. I mean, if you get your shit together and they no longer have complaints about you, they're out of a job. Suddenly, they become what you were…
an unemployed loser. 
On top of that, they were wrong about you, and no one like being wrong. They gotta figure out how they were so wrong about things. And I'd figure they'd also need to either endeavor to put you in your place, or find a new recruit.
Q: Is this what codependency is?
A: ???
A need to find individuals on which one can project their own world view, and self-reinforce that world view in order to reinforce individual perspectives on how the world is and/or how they think the world should be? I only ask because it sounds like codependency with a healthy portion of gaslighting. But, I admit that I don't understand a lot of these psychological archetypes, and I also think that I'm too hopeful of a person and too happy a person to always try and paint folks in such lights.
Wait! Hol'up, hol'up…wait just a damn minute here…
Q: Is "being hopeful" and/or "being happy" to be considered a psychological condition and/or psychological conditions?
A: Like, a negative psychological condition?
What is it that we are ever, supposed to be. What, is, "right"? Anyone have any ideas?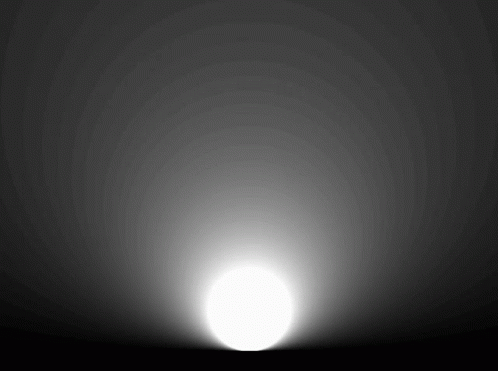 One of the problems with philosophic, psychological and similar or related studies is that you cannot engage in studies of such areas without getting dirty in some way. You must leave who you are behind and become something you are not, or at a minimum get out and dabble a bit. Let's be fair, one does not really need to obtain 3rd degree burns over 90% of one's body to know that fire is hot and/or fire burns.
One of the interesting dichotomies about the realms known as Heaven and Hell is that these places and the entities that reside in them are so wrapped up in their own individual archetypes that they lack any empathy for their opposition whatsoever, hence, they cannot step outside of their realms and know anything except their own realms. This includes any preconceived notions they have about their opposites and the inherent need to support/reinforce these notions due to where they are. I mean, if you are a resident of Hell, probably not the best of ideas for you to start making "what's so bad about Heaven?" types of inquiries.
If the Heaven/Hell example doesn't work for you, maybe think "Democrat/Republican" or "Tory/Labour" or similar. Anyway, the point is, to truly understand the whys, it would appear that you cannot take these answers from the lore of your peers. To truly know, you're gonna have to go.
Yourself. 
You're gonna have to soujourn, and you're gonna have to do your best to carry some objectivity with you, otherwise, you may as well just save yourself the time and hassle and just stay home. I have sometimes wondered if this is how the plane we currently find ourselves in, first came into existence in the first place. Entities stepping outside of their bounds of light or dark, questing to know otherness, and here is where they wind up. It's neither, it's nor, it's…whatever this is. Some call it a "middleground", but I personally have a problem with that because it suggests that "purity" can only exist in light/dark or good/evil, and that this plane cannot have a purity of its own. Cannot have its own essence. Cannot have properties of both (or neither) which make it a thing unto itself. Wholly unto itself. It's not that, and it's not that, it is this.
When I think in those terms, this "3D" existence that we are said to occupy, in my mind anyway, breaks down entirely and retreats to its base forms of light/dark. Hell, maybe that's how universes are destroyed. When the dimensions are as such that they can no longer support a thing where it is a thing unto itself, it collapses.
Standard stuff, right? 
Welp, what about the opposite tho? A thing becomes such a distinct and well-defined thing unto itself, that the sources which originally created it are no longer required, and those source universes/dimensions collapse. I have to wonder if it is possible for the ether or perhaps nothingness to collapse. Nothing becomes a something that is not nothing. Would that be a singularity? Or maybe a type of singularity?
/shrug...I'm miles from where this section started.
Water is a thing.
Dirt is a thing.
Water + Dirt = a thing called mud.
Mud ain't an actual thing tho. It's more of a state of two other things when within a proximity to each other.
What I'm getting at here is how "physical laws" pertain to the abstract concepts known as good and evil or right and wrong or whatever. More than that tho, assuming that pure evil and pure good are tangible things which actually exist, why is there no "pure neither". When thinking about "states", there's a transitional or transient nature to the idea, or at least a finite one. I'd think anything "pure" could be none of these things. It is fixed and yet permeable. Non-reactive. Non-finite. Scale or amount within a wider context is irrelevant. Even if a only single atom of a something exists within the entirety of the known universe, and if it is indeed "pure", it is non-finite. I guess what I'm pondering here is our own definitions and applications of the term "pure".
EX: There are those who say "Adolph Hitler was pure evil". Well, if he was pure evil, why was he so finite? The fucker had been dead for 22 years before I got here, and my entire life, people cannot shut the fuck up about him. Moreover, does chalking up Hitler as "pure evil" give everyone else in history a free pass from evil? Comparatively? Ok yeah, Torquemada was bad, but not as bad as Hitler. This makes no sense as it lessens "the evil" of Torquemada.
What I'm really thinking about tho is how, if Adolph Hitler really was "pure evil", why did it take so long to manifest in him? An opposite to Hitler is Jesus/Yeshua, and that fucker came out pure pure pure from the get go. Occurs to me that if someone is indeed capable of being "pure", they're gonna be pure start to finish whether good or evil. You cannot catch the the good bug or the evil bug for a period of time, ride it for a while, and expect to be "pure" good or evil. It's more like you're infected or have had some kind of mental break. Finite. Passing. A phase.
Look, I'm think that it's impossible for us to know anything "pure" because we've developed some really fucked up ideas as to what pure is via our ideas on how purity is obtained. Mainly via absence of impurity, which if you ask me is totally fucking backwards. Like, water cannot be "99%" pure, but it can be "1% impure". We just flip it on it's head because it sounds better to focus on the pure bits instead of the impure ones. We basically lie because the truth is too painful.
That's....that's totally fucked up. 
I guess such is life in a world that exist because of, and survives upon, percentages.
Ya know how they say "idle hands are the devil's workshop"?
So, why is it then, that when some do-gooder who has nothing better to do gets a wild hair up their ass to go out in the world and shake things up, why then, are they operating under the assumption that they are doing good?
Oh, that's right, they are "good" hence anything they do is also "good".
Right?
Soooooo…all one really need do is obtain the title of "good", and everything you do after that can be concealed under the title?
Fucking hell…you never have to be wrong, ever again…if when you are wrong.
Sweet.
HEY! That reminds me…you douchebags been participating in the Gloom Dog Book Club? If not, you should be. I've gotten so excited over the concept that I've been reading and reviewing books that aren't even on the list. Gotta be honest tho, that trend started because there have been a few books I could not find, so I read and reviewed some random something just to have something to read and review. Will say this tho, this reading adventure that CStM is guiding us through has rekindled my love of reading. I went to the library the other day, got this month's selection called "The Help", and I checked out 5 other books too.
lolz...
I'm telling you, I'm getting jazzed over this reading stuff. Anyway, if you were unaware of Gloom Dog, you're aware of it now. Join us. Or not.
Whatevz.
*
*
*
*
*
*
*
*I don't know if that's a thing or a state, Clicky… /stubs butt… Here, have you got Leggy's tweet?*
We hope you've enjoyed reading Cade's missive, Dear Reader. Just to let you know that CstM's other half, Leggy, has opened submissions for the next Underdog Anthology. Short stories of all genres are welcome 😀
Have a Song… ❤