Happy Tuesday, Dear Reader 😀
The latest Underdog Anthology, volume XV, is now available for purchase…
*I saw you posted the Afterword, Clicky… /lights up and smokes…*
… And in plenty of time for Halloween…
*What in the actual fuck?! …/flicks ash… Wait, Cade's missive begins with spoo… /rolls eyes… 'k… /drags… Seriously, what a bunch of wankers. Unvirtuous, virtue signalling wankers…*
… I'll post my Halloween story 'OK Charon!' at the LoL on the day, but right now, we have a new missive from the Okie Devil in the great State of Text US. Sit back, take a load off and enjoy the wry musings of Cade Fon Apollyon…
*
*
*
*
*
*
*
If I can achieve and maintain an erection, but my penis is not currently under contract from any outside vendors, does that make me self-employed when/if I masturbate? If so, do I owe myself money?
I'm potentially running up quite a debt here. 
Makes me wonder about the nature of ejaculation as it pertains to nocturnal emissions. Is there some dream girl floating around out in dreamland who owes me money? And what is it called when a day-sleeper has a wet dream? Is that a diurnal emission? Do the rates change from night to day?
I must know these things.
Ever operated a cash register? Ever handled cash? Most importantly, do you know how to make change? Lemme ask that again…do you, know how, to make, change.
Do you, know how to make change.
Do you know, how to make change.
Do you know how, to make change.
Do you know to make, change.
Change is all the rage, so if you don't know how to make it, how can you ever change?
As far as that goes, if you don't know how to make change, how can anyone else ever expect to make change? You are a knowitall, after all. That's the rumor you've been spreading anyway.
There have been a great many teachers that I look back on with a great deal of love and admiration. However, I get the feeling that I never fully appreciated them back in the day. Don't get me wrong, as bad as I hated school, there were absolutely a few classes that I really enjoyed taking, and there were some teachers who I really looked forward to seeing them and hearing from them each day. But there was a dynamic that existed at the time which I'm fairly certain never made me appreciate them as much at the time as I now think that I appreciated them then. Meaning, yes, I appreciate them very much now for the things that they taught me back then, but back then I was too green and stupid and inexperienced to appreciate them as much as I think I did.
What's the purpose of exploring this idea in the here and now? Respect. More than that, acknowledgment in the now of my own disrespect back then. Owning my own shortcomings, and not making my relationship with teachers past out to being something that it was not. Don't put my finger on the historical scale simply because I have the benefit of being able to do so in the here and now, for my own gain/benefit, and I can do so with little fear of exposure for my fraud. Own the times when I was an obnoxious, rebellious, ignorant and disruptive little shit who caused my teacher(s) a fuckton of grief that they likely did not deserve. I may have even hurt some. Randomly hit one of my teachers with a smart-ass verbal twist or jab during the course of their day, all so I could stand out in the moment amongst my peers. Make my fellow students laugh. I never thought of the weight that may have put on my teachers' shoulders. Never took a single moment to think of my teacher(s) going home that night with a heavy heart because of something I'd done during the course of their day. Never contemplated what it might be like for them to sit alone in their apartment pondering what in the hell they did to deserve that, or try and relate to their partner or roommate or whatever that a student of theirs had humiliated them during the day.
I don't know if I can say in the very moment of me writing this that "I am sorry", nor express myself in such a way as to relate that yes, I am indeed very sorry for always attempting to be the class clown for my benefit at their expense. But I have accepted (or am trying to accept) that these things have happened, did happen, likely continue to happen, I can't think of a single instance when there was malice in my heart, the fact that I had no malice in my heart really doesn't matter, but mostly I'm aware that I owe you a great deal of gratitude for hanging in there and putting up with my bullshit during my own learning process(es). Hopefully, via these experiences, you learned something too, and I'm really hoping that whatever you may have learned isn't just and only that I'm a dry and sarcastic smart-mouth who you don't understand and comes off as a bit of an asshole sometimes.
Not my fault you're projecting.
What I was really thinking about in the previous section was the idea of me and my writing probably sometimes coming off as little more than a heckler, sitting in the cheap seats, and doing little more than taking cheap shots at those who are out there actually doing a something and making a difference or whatever.
This is not my intent. 
I realize that doesn't matter, but yeah, my intent is not to be a someone who sits in the wings and makes clever observations for notoriety/attention. We live in a world in which virtually every arena, the information flow is one-way. We are spoken to, and rarely, if ever, are we allowed to speak. Speeches, messages from the pulpit, rules, laws, practices, instructions, procedures, wishes, spells, charms, formulas, movies, newspapers, magazines, books, newsletters, television, radio, the web, you name it…virtually everything as it pertains to any dialogue of any kind in our society of our times, is all one-way, and the time and opportunity for questions, observations, suggestions and interactions of any kind are almost nil.
On those rare occasions where we mere mortals are allowed to speak, we're usually so traumatized by the experience/opportunity that we fuck it up completely. We stumble, stammer, our voice shakes, or we're so afraid to say what we really and actually want to say because we're afraid we're gonna look/feel like an idiot, so we throw a softball pitch, or don't say what we want to say, or change the wording, or change the subject, or worse still, we say nothing at all…in every case, it's a fucking nightmare on hell's wheels. We never actually get the opportunity to speak enough, to actually learn how to do it. We never get to interact enough, to actually learn how to do it. This makes us very poor at expressing ourselves and expressing ourselves well, this lack of opportunity to speak also has the quality of seemingly encouraging us to express ourselves incorrectly or perhaps even inappropriately. We just flat out do not get enough "at bat" attempts in our lives to get better when it's our turn at the plate and we're facing down that major league pitcher. We never get to know, who we really are, via those experiences which reveal to us who we can be.
Me? Sure, I realize that there are likely times it may appear that I'm just some douchebag of less-than-average intelligence, taking pot-shots at "known" people from the relative safety of the shadows of anonymity where I reside, but the question is…
Q: Am I?
A: ¿Am I some douchebag taking cheap shots at targets of opportunity as they arise/present themselves?
I've got no answer(s) for you, and you probably wouldn't like my answer even if I had one to give. I can only tell you that I am aware of this dynamic, and more than that, I try to be mindful of this dynamic. Beyond that, I guess you're just gonna have to make up your own mind and speak your own piece. I'm not in the business of thinking for you nor am I in the business of speaking for you. Get involved. Speak for yourself. Mix it up a bit. Learn how to do it. Take the chance of sticking your own neck out, do so of your own accord, and let your own thoughts be known. That's what I'm doing. I'm no fucking good at it, but yeah, that's what I'm doing.
/shrug
You wouldn't have any inhibitions about drinking water that came from a huge lake would you? Or water that came from a large river, or some massive glacier or iceberg? Modern water considerations and concerns notwithstanding regarding water/impurities/pollutants/etc., what I'm getting at, is that if your water came from some large, easily-accessible and popular source, would you not drink this water specifically because it came from a large/easily-accessible/popular source. Mainstream, if you will. Just wondering why someone would feel guilty about consuming a something that came from the mainstream. Like say…oh I dunno, pop music for example. If it tastes good, and it satiates your thirst, what's the problem? You afraid someone is gonna see your ears drinking that stuff? Feel like you're alone in a bar and sucking on the cheap swill for a cheap thrill because it's something you like, when suddenly all your friends burst in and catch you indulging in something that is not up to their standards?
Pure candy. Pure ear candy. Let's us run that Willy Wonka-esque creation through some aftermarket filters and see how the video tastes after.
Aftertaste...blech. 
Sooooo much better with the music. In fact, that song is pretty fucking good without the video. Uptempo, good foot-tapper, anyone can sing along, it follows the "anthem song" template whilst adding enough of it's own spice and flair to stand out in the pack, ain't much if anything not to like about this new spin on an old dish. But then, you get added to the mix. You and you uptight and exclusive friends and all those rules and regulations and protocols and procedures governing what you can and cannot consume. Then, this song comes on…and you, like it.
What to do?! What to do?! 
Maybe this song is a signal from the universe that it's time for you and your pals to part company. For you to go your own way. I mean, that's the point of exclusivity, right? Go your own way and be your own thing? Now, who the hell woulda thunk one could obtain exclusivity via drinking from the big pool.
When you see a tornado, that's probably what you see.
When I see a tornado, this is what I see.
When one views the Earth/Terra from outside, we seem to have little to no difficulty rotating everything 90° in our heads. We look upon our sphere as if we're looking out on the horizon rather than looking "down". I guess maybe this is because our planet is nestled in the void, and something somewhere in our being lets us know that we are basically looking up, which really, is looking out. What I'm thinking about here that, from outside of our planet, we don't seem to have as much difficulty with translation as it pertains to position as we do when we are on our planet. When one is "upright" on terra firma and/or somewhat upright, we seem to have difficulty with the notion that up is out, out is out, down is out, left is out, right is out. Everything is out. The only "in" that seems to exist is from, the outside. But even that doesn't hold up for long once one goes deep enough. Keep going in, and eventually, in will once again become out. Some point exists in space or "a" space where everything that is, flips, and becomes everything that was. Gravity and attraction would have to play a part in this I would think, but there's also something strange going on there with lines and curves. Hiding within that and those, appears to be some strange and unchangeable something. Some absolute. Some programmatic-ish something which exists in nature that says…
begin
if is <> is
then is := was;
end;
Maybe that'd be better stated as…
begin
if is <> is AND was = is
then do
is := was;
was := is;
end;
end;
Something weird about that tho since a something would almost need to happen, before it actually happens. If for no other reason than to ensure that both things happen simultaneously, which should ensure that the values are passed correctly with little to no impact on the system. Tachyons? Maybe also a delay in processing time, to hide the procedure from the observer/experiencer maybe? Maybe also a third heat via speed and distance in Neutrinos and some other goodies? Never can be too safe afterall and a cushion could certainly provide some insurance to ensure that the flip always and forever, occurs. Still, one would think that over time, that'd build up a helluva deficit in time. Maybe that's how time is actually created tho. Build up a time deficit within time that can never be repaid, so to speak. Keep paying, and keep paying, expansion, expansion, etc., plenty is paid, but the original debt can never be repaid because the meter is still running, always has been, always will be.
Odd linear quality to that previous thought. Not so much an expansion as much as an expansion in a particular direction, at a particular time, from a particular perspective and/or certain perspectives. What I'm thinking about here is, imagine an hourglass turned on its side, and some mysterious force is pushing and pulling the enclosed sand from one end to the other. In our Universe, science and scientists always seem to see a balloon. I can see that, but what I mainly see is what I described above. A back and forth. Some is rushing away, some towards. Just kinda depends on where the observer is as to which direction matter and energy are running at that particular point in time. And I guess instead of a single hourglass, there could be many. I'd think there's nothing prohibiting things moving in different directions at different times, nor that there'd a be any limits on the iterations, instances, nor any limits on the nesting/embedding. Cept maybe the aforementioned of course. That…thing…that causes "not" to become "is" whilst simultaneously, all things remain unchanged.
Hrmmmm…I get the feeling I'm being trolled here in some way.
Of all the things I can think of to do with a pressure cooker, banging on the fucking thing whilst it is under pressure is NOT, one of them. Still, I cannot tell if the advertiser is being totally irresponsible here for the sake of advertising, or if they are just trolling me in some way.
Both are a possibility I guess.
Oh, and you'll need to watch the video below to know what I'm talking about.
Speaking of "not following the rules", being irresponsible and/or being deceptive in making a buck, seems like more and more "the rules" are being flouted, and either A) no one is paying attention, B) no one knows that there are rules to be followed, or C) no one cares. Could be all that.
Quite sure that packaging is supposed to indicate where a something is actually manufactured and/or where a something comes from. It indicates that there is an audit trail, which indicates nothing shady is going on anywhere along the line, and that stuff you are shoving into your pie-hole is probably for the most part safe/not going to cause harm. Of course, loads of interests out there that don't care if gold comes from illegal mines in South America or Philippines, or if diamonds come from some war-torn country in Africa, or even if your titanium is coming from illegal purchases made from Russia by your own government…but you can't eat that stuff, or at least none of it can hurt you.
(so you think anyway) 
But rolls? Yeah, if I go to Hawaii looking to contact the manufacturer of some rolls that had a bunch of metal shavings in them or made me sick, but the manufacturer ain't actually in Hawaii? Well, what am I supposed to do now? Where did these phantom rolls come from? What recourse do I have? HELP!!!! I guess I have to turn to…my government.
Yeesh. 
Isn't my government already supposed to be on top of shit like this? Prohibiting companies from operating in such a way as to be deceptive or misleading? I swear I have to do everything myself.
Knowing what we know, offering the vaccine "for free" isn't much of an incentive. Hell, all kinds of products and services that offer that "free introductory service" or "free introductory time period" bullshit, and we KNOW what a scam that is.
It's a trap. 
Get you in the door, and they can treat you however they want. Always trying to up-sell you, weird charges and fees, damn near impossible to cancel, impossible to get help, and if you bitch or show even the slightest inkling of dissatisfaction, they'll cut you off. Can't help but think this "vaccine for free" stuff isn't any different.
Eventually it'll be virtually impossible to talk about anything objectively without looking like an idiot.
Eventually it'll be virtually impossible to talk about anything objectively without feeling like an idiot.
Eventually it'll be virtually impossible to talk about anything objectively without being an idiot.
Eventually it'll be virtually impossible to think about anything without looking like an idiot.
Eventually it'll be virtually impossible to think about anything without feeling like an idiot.
Eventually it'll be virtually impossible to think about anything without being an idiot.
Remember, your opinion…does…not…matter.
Helluva rabbit hole there.
One helluva weapon.
Silence.
You want signs?
Here's a sign for you.
That there is a fucking sign and a half.
Let's explore some psychology on the topic of being accused of something you did not do, defending oneself, and let's use one of history's most famous bad guys, Al Capone. Al Capone was accused of not paying his taxes. If Al were to say "I didn't do it", does that actually constitute an affirmation/admission of guilt? Al is actually accused of not doing something, as such, saying "I didn't do it" actually means "yeah I did it". Nevermind that Al was only being accused of income tax evasion because the attempts to convict him and send him to prison on other charges all failed. You can't get someone on the charges you want to get them on, so you get them on those charges in a roundabout way, by getting them different charges.
Sounds...illegal. 
More than that, sounds just flat out wrong. Ever occur to you that maybe, just maybe, the reason you cannot get this someone on the charges you want to get them on is because they are…innocent of those charges? Lemme splain where I'm going with this. There are many groups that have vetting processes. Sometimes these vetting processes are better defined by calling them "initiations". It is with that in mind that we should point out that these vetting/initiation processes are usually done "in-house", but we should also note that sometimes, people can take it upon themselves to engage in these processes. "Prove themselves", if you will, and do so without knowledge, consent, approval, nor at the behest/prompting of the group typically responsible for these processes. Some lone wolf wants in the club, this lone wolf researches/learns what they think the vetting processes to be, then they start doing these things of their own accord in the hopes of getting noticed and eventually being welcomed in to whatever circle they desire to join/be a part of.
To make this a little more relatable, maybe think of some person seeing a bunch of "punk rockers" on the street, this person decides they too want to be a punk rocker, goes out and buys a bunch of "punk rock" clothes, gets a "punk rocker" haircut, maybe pierces their cheek, gets a tattoo or two, then proceeds to loiter in the same areas/venues that punk rockers do. In our case however, we're thinking more about gangsters circa 1930's Chicago and/or New York, and maybe that there were "wannabes" out there who maybe started doing some gangster shit in order to get a reputation and hopefully get noticed by the mob. Maybe even get asked to join, because like, you've already proved yourself for this very reason, right?
With that in mind, let us take this in a bit of a different direction since "the mob" or even "gangsters" is a bit ambiguous. There are, after all, usually many more than just one faction, and these various factions within "the mob" are more likely to be at odds rather than the homogeneous/homologous something it is typically made out to be by outsiders. That's right, if our lone wolf gets noticed by "the mob", it is likely that our wolf is on many different radars, and no telling how these various interests may decide to handle this situation. Hell, they've basically got a rogue element that they can play six ways from Sunday, do so to their own advantage, having little to no culpability themselves, and maybe even take out their competition in the process. See where I'm going with this yet?
Yes? No? Maybe? 
I don't either. Just out for a drive for the sake of driving.
The St. Valentine's Day Murders have always been spun as a clear-cut case of agents acting according to the will of/on the instructions of one Alphonse Capone whilst Al himself sat it out in Florida. However, what if some rival faction actually performed this operation for the specific purpose of getting Al pinned with the crime. Al was Public Enemy #1, everyone wants his head, so, why not give one of your own enemies the knife to do it with? Hell, the US Government itself could probably rationalize and justify killing all those people just to get to Capone. Not only are you getting rid of the gangsters to be murdered, you get Capone in the process…
it's win all around. 
In thinking of pursuing Capone on things that are basically unrelated to the real reasons you are persecuting this someone, occurs to me that this is a long, dark train that has no end. Creates questions instead of answering them. It'd be like me yelling at my girlfriend for not fixing dinner, when I'm actually pissed at her because she wrecked the car and I couldn't give a fuck if she fixed dinner or not. They may have been guilty of both, but the lack of clarity and "solving" one problem via another just seems wrong to me. Convenient for me in the moment perhaps, but it opens a door that may be difficult or maybe even impossible to close.
Don't ask me why initiations have been on my mind. They have tho. And even tho it's been a coupla weeks since that above was written, something damn weird just appeared on my radar…
All this talk of jab, the jab and jabbing are bad enough, but what was really strange is that it made me think of a tweet I'd seen only last night…
And of course there was this just a coupla days ago…
Not sure what to make of all of it other than 1) things appear to be getting back to normal, and 2) I guess that security bridge in Operation Bridger is still under construction or something.
The word "bridger" appears to have some interesting meanings.
"One who bridges, or connects two previously separate things."
"U.S. fur trader and mountain man, noted for his tall tales."
That lockdown interlude gave the world but such a brief taste of happiness, hopefulness and harmony. Now that's ending, it's "game on!" I guess.
As you were, citizens. 
Oh, and it appears that David Amess dude has died 😦
Sorry you died/got killed dude. Hopefully you and your party haven't left too big of a mess in your wake.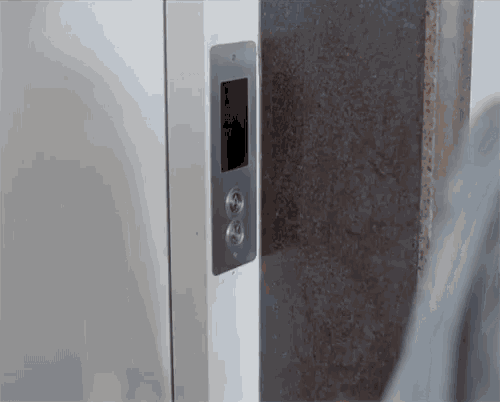 Was the final sentence in that previous paragraph totally out of line?
Disrespectful? 
Welp, hopefully nobody turns the dude's coffin over and creates a mess of Amess at his wake. Assuming he has a wake. The dude sounds like he was more or less upright and righteous, or at least tried to be, and we all prolly know how hella hard that is to do in this wicked old world. Prolly even more difficult to do in Old Blighty, land of sin, evil and corruption.
But what I was thinking about is I get the feeling that Conservatives and Libertarians alike are quite furious at Conservatives currently. I mean sure, all this SARS-CoV2/COVID-19 stuff and some other weird shit has gotten Brexit almost completely off the radar, but no one in the UK (at least on the Conservative side) seems to be very happy about how Conservatives have been handling themselves regarding CO\ /ID. I guess at its heart, instead of opposing this restrictive and quasi-dystopian legislation, the Conservatives appear to be whole-hog for it. Track and Trace, firing the hero essential workers of the NHS who refuse to get the COVID vaccine even tho they somehow survived the entirety of the initial pandemic, social distancing and mask wearing requirements not being eased and lockdowns that last forever, difficult if not impossible to travel, all kinds of crazy shit that really doesn't make sense from a "conservative perspective" I guess. But, they are a political party, and every political party is gonna have a mantra of "toe the line, or else", so maybe they're just showing their true colors? I mean, I don't live there, so I have to wonder how "conservative" conservatives really are in the UK.
Maybe there's some other game afoot here. Maybe the conservatives are playing the long game, and too many people are too focused on the short game(s). I know here in the US, the best way to get something banished forever, is to legalize it. Once a something is actually on the books and in the system, just about anything can be done with it. Assuming the game plan of the Conservatives is indeed to get the laws on the books via their own methods and means so they can better drive them from there, that is. Sounds risky for sure, and a helluva lotta people are gonna pay some hefty short-term prices that may really fuck them up long-term. And it's not like the Conservatives can come right out and say "hey, we're doing this for the sole purpose of fucking it up completely and making sure no one can do this very easily in the future", it's all gotta be done on the down low and hush hush. The down side to playing such a dangerous game is them getting voted out of office, the Conservatives don't get to see it through, and all those juicy control laws are on the books unaltered and unchallenged, and just waiting for the right wrong person and/or people to come along and get their filthy mitts on them.
The other day some random dude followed me on Twitter. As per usual, I didn't pay them much mind for a span to see if they'd unfollow me if I didn't immediately follow them back. Lotta folks on Twitter appear to do that. Follow account for the express purpose of obtaining a follow back.
Trolling, for followers. 
Anyway, as per usual, I went and looked at the dude's Twitter feed and started the brief vetting process that I typically do, then followed the dude back. I then get what I assume is an automated DM to me encouraging me to go listen to his music and "help spread the word", I guess about his music, and him and his enterprise or whatever. No way this automated process or bot or whatever could know this, but I'd already listened to the song they sent me in the DM, and my first inkling was to reply back and solicit them to, in return, purchase a copy of the latest Underdog Anthology and maybe go read me and my friends' blogs.
 rofl...yeah right. 
Ask a bot or automated process, to buy a book. I guess maybe I could query it as to possibly buying/reading the Kindle version? Anyway, not ragging on the guy really as much as just pointing out that, I, tend to plug people's shit because I choose to of my own accord. If I find something interesting, I share it because there are others out there who might dig it whether it be music or movies or art or information or whatever. Like I said, I'd already listened to that song and was already gonna plug it even tho it's not really my kind of music if for no other reason that it's not bad and because I know that there might be someone else out there who'd like it a lot. I'd be there Bridger in this case: bringing people together. And also, there's a bit in the video that says "MAKE IT ALL ABOUT YOU" which, was syncy as hell because I'd just written something for my own blog where…I make a section that is not about me, all about me. And now that I've done the same by making this entire section about me, me and me, here's the fucking song. Enjoy.

(it's actually pretty good)
*
*
*
*
*
*
*
*Do what?! …/stubs butt… Just another bunch of unvirtuous virtue signalling wankers… /sighs… Spooky…*
So, there you have it, Dear Reader. Thank you for your time and attention, and… Have a Song…