I have been doing other things. Different things. So I haven't visited the LoL much in recent days…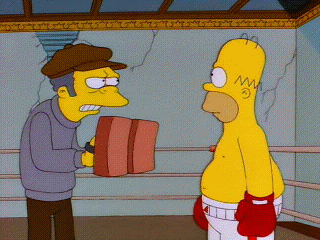 Okay then, Clicky, over a week.
And I confess my lack of shambling was playing on my mind when I jumped into Thoughtful Man's van for the journey to work this morning. This is the route we normally take…
We like to go via the seafront because it's a much pleasanter drive than negotiating the traffic and barmy light system through the centre of town. The accompanying music was selected randomly by Thoughful Man, from a CD he'd made himself for the previous weekend's shifts.
"Thank fuck!" I thought, as he started pressing buttons. Local radio is utterly banal, full of unreasonably chirpy presenters, repetitive traffic updates and government sponsored ads intent on telling us how we should live.
Point A – Song No.1: Rock DJ by Robbie Williams
1. (Informal) a state of total disorder. "my career was in a shambles"

2. a butcher's slaughterhouse (archaic except in place names): "the shambles where the animals were slaughtered"
Discworld, Clicky, yes and its inhabitants riding it. I hadn't talked to him about those thoughts at all – how did he know?
"I'll post a shambles tonight." I decided, as I bobbed my head in time to the music. But where? Here, at the LoL, or on Sync Miss For Him?
Point B – Song No.2: The

L

ook

o

f

L

ove by ABC
Look of Love… Library of Libraries… LOL. I had my answer 😉 Not only that, but Hugo brought up Lexicon on the latest Merovee post, just a few hours earlier…
Lexi tells her parents she's wise to the con and the ABC album housing the song. The journey had been smooth and I enjoyed singing along. That's probably why Thoughtful Man decided the dial should be spun.
Point C – Song No.3: You Spin Me Round by Dead or Alive
Cross, Clicky? Not at Thoughtful Man; he has an aversion to listening to a song all the way through. I don't think it's just my singing 😉 But

lots 

of

things

do 

make

me 

cross

these

days

.
Which brings us to…
Point D – Song No.4 – Something About You by Level 42
You betcha, Clicky! We were still Kinging it as we pulled up outside Point E 

😀
Heigh Ho Clicky! Have a Song…