*I don't see a dog either, Clicky…*
Howdy, Dear Reader! It's missive time again at the LoL K Corral…
*/sniffs… Suit yourself…*
… Cade has kindly sent through a new one, packed with questions and observations on science, religion, politics and the end times…
*Or if Chauvin's found guilty and not hung, drawn and quartered, Clicky… /lights up and smokes… We are in a fourth turning, after all…*
*Ha. I see what you did there…*
… So, not to be missed 😉
…Well, what are you waiting for?
Enjoy! ❤
*
*
*
*
*
*
*
HEY
.
. .
c
it
i
zen
. .
.
… CAN … YOU … READ …
c C
H h
a A
O o
¿s S?
oah ↄ\/c hao
¿LLEW, NAC UOY?
ifknotwineought
Question is, who do they belong to?
The immediate thought is likely "her" because she is an adult and they appear to be on the adult-size type scalar plane. But there's a disconnect there, for obvious reasons. Doesn't make sense that they belong to either, but perhaps one makes more sense than the other.
No, that doesn't make sense either.
After that it kinda more becomes…what, are they. Then it kinda sinks in. So…where is your head? Or better yet, where was your head upon first encounter.
Now that we've got everything in both a chronological and logical order, where is your head now? I'd bet, you're now wondering if Cade, the meek and timid Okie from Texas, is messing with your head.
Nope.
As usual, just encountered a certain something completely by chance on my travels. I've actually already encountered quite a few certain somethings on my travels this Friday morning. Stuff that made me think.
Wanna come along for a bit and see what else I've seen?
What I have not seen, is scientists. That's right, all through this lockdown and pandemic or whatever, I have not seen scientists rattling off about how great the actions taken by government(s) are, and now that we are into the vaccination stage, I've not seen popular and well known scientists all over the media blabbing about what you the uneducated and unwashed masses should do.
I see Anthony Fauci, and I see Neil deGrasse Tyson, but that's about it. 
Are they holding the rest in reserve in case the front lines get shot down and they need an alternate? Probably. Anyway, lets go search Google for some of the more well knows scientific mouthpieces and see what they are up to. I'm just gonna go by names as they pop into my own head, starting with Lawrence Krauss.
Rut roh. Old news, but I guess that kinda explains that one. But wait…what's this? Krauss' name gets a mention here…
You ever notice that in horror movies, and especially supernatural horror and/or monster movies, no one ever believes in the entity in question, be it a ghost or god or monster or creature or alien or whatever weird entity…that is, they don't believe, until the fucker shows up. Yeah they've heard this thing exists, they figure its legend, so they get the bright idea to go looking for it, and yep, sure as shit it or they or whatever…
shows up. 
Just wondering if all these acts of creating disbelief could in fact be engines driving a helluva lot of people right onto the pathways that will firmly put them in believers category. Getting them in line for some face-time with the Almighty, or at a minimum maybe one of their agents or some other flunky. And the best part is, that only a few lambs need to be sacrificed so that the rest of the population is kept informed that this mystical something is indeed still around, and not a good idea to fuck with it nor seek it.
I've gotten off topic. 
Church numbers falling during a global pandemic and global lockdown? NO WAI!!! Let's take a peek at Richard Dawkins and see where he comes up in the headlines.
Well fuck…that ain't nCoV-2019 related…is it?
I cannot read that article because the website gives me a popup forcing me to accept their cookie policy before being able to read, and I refuse to accept any cookie policy, so yeah, I cannot read that. Prolly just gonna be a rehash of the "this has happened before, it will happen again" modality.
On a related note, and whilst we are thinking weapons and weaponization, lemme pass this along…
Yeah, doesn't matter what it is nor what it does, everything from Tide-Pods to telekinesis can and will be weaponized. Let's move on to someone out on the fringe, Seth Shostak.
Nothing much recent from Seth based upon a Google News search for his name. Perhaps I should add "covid" to the mix and see what that gives me.
Oh yeah, I forgot about that bit. Another distraction in the hunt for scientists who are being mouthpieces for the establishment. Lets try Michio Kaku.
Meh. Looks like he's got too much going on with his TV show and new book to be worried about COVID. Let's check out Brian Cox and see what he might be saying about COVID.
Hrm…I guess maybe the core is indeed holding up the status quo whilst others are pushed forward to talk about this current pandemic. Not too smart to put all your eggs in one basket. Let us check one last dude whilst you sit there all befuddled as to why I've not singled out any female scientists that you've likely never heard of. The last dude we shall check is Jim Al-Khalili.
At the bottom of that last article, The Guardian informs me that I've read 6 articles in the last year.
I'm being watched. 
Question now is, sometime in the future, am I gonna be tested on how well I absorbed the information from those 6 Guardian articles that I (according to them) allegedly read?
Here's the real question, cupcake…
Q: Why should I give one single shred of a fuck what some cosmologist, astronomer or physicist thinks about coronavirus/COVID-19/nCoV-2019?
A: Where are all the rock-star physicians at?
Where are all the rock star medical doctors, virologists, chemists, botanists, biologists, anthropologists, historians? Wear dey at, huh? My guess is gonna be that those who likely could be (or should be) speaking out have signed so goddamn many NDAs with so goddamn many interests that they can't even comment on the weather without getting fired, sued and/or suicided, let alone comment on this SARS-CoV-2 virus thingie. Hundreds of trillions of dollars hang in the balance here. Don't need some poison pill fucking up the works.
Here's an interesting one for you to chew on…
…or at least, it's an interesting thought to me. Wanna hear why?
OK, fine...you've talked me into it.
Supposedly, the only unforgivable sin (according to The Bible) is rejection of the Holy Spirit. One would think this means that when the Holy Spirit shows up, you do what it instructs you to do…no questions asked. Thing is tho, there appear to be all kinds of entities floating around out there in the realms of what I call "Else". The ether or the spiritual realms or whatever. Anything that isn't some tangible and understandable something, is "Else", and it is supposedly brimming with entities and interests of all kinds.
But here, in our time and times, is where things get even more slippery. We, live in times when "psychic communication is almost commonplace. Satellite, radio, telephone, television, microwave/cellular, cable, Internet, cinemas, books, newspapers, magazines, flyers, mail, signs, billboards, bumper stickers, t-shirts, product packaging, not to mention all kinds of crazy stuff being worked on, in secret, by interests of all kinds, that you/I haven't a clue about and likely never will. Hell, even things as "simple" as electricity, running water, gas and availability of products/supplies at local markets and retailers can be considered communication pathways because you are transmitted information when a something that was previously available is no longer available. All kinds of ways for ideas and information to get into your head, all kinds of ways for ideas to get into you, and ultimately these things will effect your spirit. They will affect your thinking and your feeling.
A question that I personally have wrestled with is "how would you know?" Meaning…if some spirit or entity whatever, showed up (in…person?*), and started communicating directly with me, how in the hell am I to know that they are who they say they are? How am I in any way equipped to deal with what is happening and why? I can tell you what society would say…
Society: Dude, you're fucking crazy!
Simple. You've had a psychotic break, your brain is malfunctioning, and it's just making things up.
Now, I mention this because, were I to encounter some less-than-standard type of entity, I am pretty much on my own. I cannot rely on anyone but myself. I cannot lean on anyone. I cannot tell anyone, and I mean NO ONE…because if I do, I'm instantly gonna be branded a loon, and things in my life are about to get even more complex because I'm likely gonna be thrown into "the system". And we all know both how great that system is, and what we think of those that wind up in it. You are now branded a crazy, for life…marked. Everything you knew, is gone. And we don't want that now do we?
Yep, yer on yer own. 
Might wanna hit the public library and/or book stores and be discrete about seeking help. Just, keep in mind that agencies of all kinds from all nations are watching those publications and making note of who is reading what. Heh, heh, heh…we live in interesting times in that all kinds of folks are having all kinds of vague encounters with those seeking information, eh?
So now, we've decided that maybe its best to go dry. We'll work with what we have in our own personal databanks.
Q: Who do predators seek?
A: Rut roh...
If you've any education of any kind, you likely know that predators seek the weak and the sick. The vulnerable and the clueless. Those who aren't paying attention or have made some kind of mistake.
OH THE HUMANITY!!! I am completely and totally fucked!!! I'm under some kind of psychic and/or spiritual attack because I'm weak or sick or stupid or just plain ol' wasn't paying attention! Maybe all that!!! Wait…sanctuary. That's what I need…I need some kind of sanctuary!!!
CHURCH!!! Get your ass to church!!! But wait…which one?!?!!?? Churches are made up of warring factions who all think that they, and only they, have all the answers!!! And what about religions?!?? Holy shit are there a shitton of them. Which one actually does have the answers I seek?!?!?!?
I'm desperate here. I don't have time for all that. Some kind of creature from another dimension is pestering the fuck out of me and putting all kinds of weird ideas into my head, and I need help RIGHT FUCKING NOW!!!!
W: What are you on about?
Cade: Just taking another trip down the evaluation highway.
W: Don't you mean, reevaluation highway?
Cade: Same thing. Same roadway. Just because I've been down the same road before, doesn't mean the road itself is the same.
W: Trying to be clever?
Cade: No. Just pointing out that each and every pass down "the same road" isn't the same. No telling what you might see.
W: Like re-watching a movie or rereading a book.
Cade: Or similar.
W: Similar, not same.
Cade: Or maybe even same but not similar.
W: Or maybe not similar, not same.
Cade: Could be. Books get revised, movies get edited, and same roadways change.
W: In effect making them neither similar nor same.
Cade: Correct, I too have likely changed. My environment has potentially changed.
W: New 65 inch ultra high definition television, new Blu-ray player, new ultimate-supreme collectors edition of the movie on Blu-ray Disc, 7.2 wireless surround sound audio system, new couch…
Cade: New girlfriend. New start. New, new, new. So, yeah, not similar not same.
W: Your roadway has changed. But it's still the same movie.
Cade: Sorta. And yet not at all the same.
Kinda weird to think about the concept of "a slow poisoning of the mind", and especially as it relates to learning and growing. In this instance, someone is putting forward that to consume anything non-scriptural is to poison oneself. In effect, one could argue that this someone is making the case for there to be but a single publication in existence…The Holy Bible. I already have a question regarding that…
Q: Which one?
A: ???
I dunno how many versions of The Holy Bible there are, but there are a bunch. Getting the wrong one, or listening to someone teach from the wrong one, could doom your soul to eternal damnation. I wonder if pastors get kickbacks from the publisher for recommending their version.
Here's a really weird kink in that paradigm from above.
Quite a few published works there, and I didn't have to go very far at all to find some stuff that wanders off into conjecture and opinion.
What I'm wondering about here is when one makes a distinction between that which is church policy, and that which is "scriptural", and even that which is personal opinion. What about that which is social and those things that are financial? "Pilgrim's Progress" features heavily in that writing, and I dunno if I personally would consider anything in either of these works as "scriptural" just because a Bible verse is quoted here and there. But here's where things get really funky. The Bible contains stories of all kinds. Historical events, tales, parables, all kinds of adventures and weird happenings.
Q: Are my own stories and adventures worthless because they are not documented in The Bible, and what exactly may have God had in mind when they stopped writing and shut the book, yet life continued?
A: I missed the show. 
😦
I was born at the wrong time. I did not walk with the prophets, hence, I guess I gotta just do my best to relive their bullshit in my own time(s) instead of living my own life and finding my own way in my own times as they did. Gotta establish my own walk with God. Find my own feet.
I'm stumbling like crazy here. This is fucking nuts to think about.
They, did not have a Bible. How in the fuck did they make it through living their lives "according to scripture" in those times when there was no scripture? Certainly not the scripture we have today.
Ah yes…reliance upon the priests. If you want your scripture, and you wanna know what is/is not scriptural, gotta go to the priests. They're the ones with the books and the backing of the church(es).
Industry.
Commerce.
Enterprise.
MONEY!$!$!$!$!
Say, um…
…is that a volcano in the background I see? And is that tea, and doesn't tea contain caffeine? I bet that photographer went through hell setting up that shot. Gotta be at the right spot, at the right time of day, and everything in your life has to run smoothly in order for that to happen. Gotta have the correct permissions to be there, gotta have the right weather, and you gotta have the right staff, gotta have the right equipment. You did remember to bring everything, right? Did I? I can't remember.
Coffee...you need coffee. Strong coffee and lots of it.
So yeah…calm. That calm. Calm like the calm depicted in the photo. Fuck yes my mind can be that motherfucking calm! What the hell are you on about regarding calm minds looking like a caffeine factory next to a goddamn volcano?!?!?!?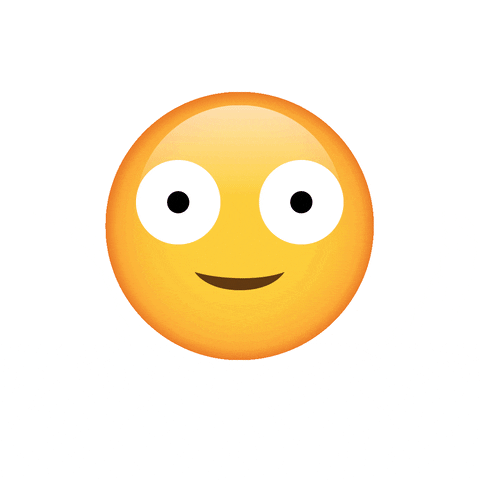 btw…i 4 got to mentions
HAPPY FRIDAY EVERYONE!!!
Oh…
Wait………..
…we interrupt this previously joyous occasion for the M-F/9-5 working public with a special news bulletin.
Please stand by….
😦
I wonder what the percentage of people who work Monday thru Friday and 9 AM to 5 PM actually is. Like, compared to those who work other shifts/other days. Hell, some of us are on the clock 24 hours a day, 365/366 days a year. And to think even further on the subject, the phrase "9 to 5" implies permanent, full-time employment. No afternoon shifts, no swing shifts, no graveyard shifts, is not part-time work, is not temporary work, is not seasonal work, is not occasional nor as/when needed work, no weekends, no overtime, no split days nor split days off, no rotating days, no rotating hours, off work on all holidays, just straight up 40-hour work week, 8 hours per day Monday thru Friday from 9 AM to 5 PM with likely a paid lunch and possibly two paid breaks of 1 morning and 1 afternoon, off work on Saturdays and Sundays, and a minimum of two weeks of paid vacation every year. What percentage of people in the US of A have a job like that anymore? Ya think anyone else in the world is thinking about stuff like this? If so, ya think maybe Google might could point us to some information?
Less than 2%? Answer #2 says they've run some numbers based upon US Census data and come up with 1.9% of Americans work 9 to 5 based upon a start-time window between 8:45 AM and 9:09 AM? Jesus that's fucking horrifying sounding. Tell me we aren't living in a time when the unions are dead.
Answer #5 says that 31% of Americans work a 40 hour work week, but that's not really indicative as to when they are working those 40 hours. Working 9-5 is a helluva long way from working from 3 PM to 11 PM or working 10 PM one day to 6 AM the next day. Shifts like that don't provide an individual with much time for doing much of anything except either preparing for, or recovering from, work. No telling what days you might have off either, and for those poor folks working the graveyard shifts, having off on a certain day doesn't always mean you'll actually be off on that day because YOUR days start at night.
I found that out the hard way when I worked a midnight shift for 4 months. I was off on Fridays and Saturdays, sure…but my Sunday started at 11 PM on Saturday night. In effect, I wasn't off on Saturdays at all because I had to be rested and ready for work by 11 PM Saturday night. I basically got 1 day off per week…Friday. The rest of the time was preparing for and coping with the rigors of working all night, trying like hell to sleep during the day, and also trying to stay well, healthy and not die in the process.
(and keep my fucking job/do it well)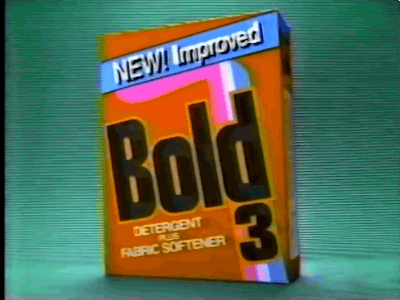 Coincidence…
…no coincidence, they say. Lemme do a little copy/paste for anyone too lazy to go read the article.
Research shows the timing of these incidents isn't likely a coincidence, Slutkin said, since the more people see violence and take it in as "normal" the more likely they are to commit violence themselves. "We know historically there is a strong copycat phenomenon with high-profile mass shootings," Dr. Jonathan M. Metzl, Director of the Center for Medicine, Health, and Society at Vanderbilt University, Nashville, told Insider. "And so when there's one in the news it tends to spur a number of copycat events, so people feel a contagion effect. One leads to another, leads to another." "This is a lot of people who are on edge having the means to do something and seeing that other people are doing it," he added.
Kinda like rushing to get "vaccines". Or wearing masks. Or shaming others for not being part of the herd and going with the flow. Or joining TikTok or some other social media something. Or starting your own podcast. Or buying a hot stock. Or getting some hot new merch. Or watching some hot new show. Or going to a rally or protest for some hip new activist something. Or jumping on any and every new trend that may just lead to you gaining some notoriety or standing out in some way so one can feel good about themselves. Hell, is there anything at all on this planet, in our time(s), that is not driven by some kind of copycat mentality? Speaking of copycats…
I'm being a copycat right now by commenting on this. Being trendy. Being current. Being hip.
Copycat
Caw Pee Cat
Cop Peek At
Cop E Cat
Cope?
Cope Cat?
Cats coping with...the unknown?
Making the unknown known is…tricky. There's a permanence to everything we do. Everything goes on your permanent record. Gotta make each and every decision count, and most importantly, we need feedback. So considering that familial, friends and work/professional peers type of support is gonna be difficult and perhaps even impossible in obtaining, how does one obtain feedback regarding the decisions that we make? Is it possible that sometimes you just gotta go public? Lemme relate a bit here for those who might be a shade lost as to what I mean.
Speaking of feedback, you know that "customer satisfaction" card that is in the packaging when you buy some new something? But the thing is, they usually want you to fill the survey out and return it within 15 to 30 days of purchase. You just bought the fucking thing, it probably works out of the box, so of course those who take the time to fill it out are likely gonna give the product some high marks.
Q: Why do companies not ask you to fill it out and send it one or two or even five or more years after you bought it?
A: Heh. Heh heh. Heh heh heh ha hee haw har har har and a tee hee hee too.
They want feedback that is gonna give them ways to get new suckers to make initial purchases, not information that is gonna create loyal customers who come back again and again because your products are great. The market(s) for most products are as such that customers don't have much of a choice in the first place, and retailers are gonna make those choices even more thin. If you want a certain item, and the company can stay in business, they're likely to get you again and again even if they are pumping out complete shit.
When you have a problem, to whom do you turn?
When you have a problem, why do you have to turn to anyone?
Who the fuck told you that, when you have a problem, you must turn to others?
If a carnivorous insect takes a shit on my tomato, my tomato is no longer considered vegan. Wait…what in the hell am I even talking about…insects are now vegan. It's all about the protein…
who gives a fuck where it comes from.
I guess someone got the message that any, and I man ANY, processed food, is likely to contain insect matter of some kind. Pretty sure there are even regulations which specifically allow for a certain percentage of processed foods to contain insect and other unexpected/unintended matter. Sure, you can try and be super-accurate screening out the beetle poop, dead ants, moth eggs, mouse whiskers and pheasant feathers, but you cannot get it all. Exceptions must be made, otherwise, commerce suffers. If commerce suffers, nothing is produced, money does not change hands, people go hungry, illnesses crop up, and wars of all kinds loom large in the wings.
Are you really gonna tell me that there are people in the world who do not know what civil defense sirens going off in non-stormy conditions means? Cause if it ain't stormy, and the sirens are going off, it means only 1 of 2 things.
1: The system is being tested;
2: Air-raid/war.
That's it. Civil Defense sirens only sound during storms where a funnel cloud or tornado has been sighted, when the system is being tested, or when the nukes and/or bombers are inbound.
Funny that, upon hearing the siren, they direct me to check my local media. I don't even own a fucking television.
And so endeth another. More time wasted…another day or two or three or so, gone. Nothing learned. Nothing gained. Nothing to show for our time. Nothing at all. Although…it's now Monday, and humans are launching UFOs on Mars.
fucking rofl
My entire life, Martians have been slinging UFOs our way. I've lived long enough to see the tides turn. 19 April, 2021…humans launched a flying object on Mars. My divorce was final 4 years ago today.
Coincidence?
*
*
*
*
*
*
*
Until next time, Dear Reader. Have a Song…