*Ha! /claps hands… This month has been sumfin of an orange syncfest, Clicky… /winks…*
I have been giving Strauss & Howe's The Fourth Turning a great deal of thought recently, Dear Reader. If the current Fourth and Winter Turning started in 2007, and will probably conclude circa 2027, then why can't those 20 years also be considered as one complete cycle?
Four periods of 5 years, representing Spring (2007 – 2012), Summer (2012 – 2017), Autumn/Fall (2017 – 2022) and Winter (2022 – 2027). That would put the current year, 2020, slap bang in the middle of the unraveling period of this mini-cycle:
'These were all periods of cynicism and bad manners, when civic authority felt weak, social disorder felt pervasive, and the culture felt exhausted.'
*Thank you for unraveling those tweets, Clicky…*
*/lights up and smokes… My, my, it's all going Pete Tong for the Democrats…*
*True. The Dez Rez Prez is sumfin of an rake… /chortles…*
… I'll expand on my thinking in a separate post, Dear Reader, because a missive from Cade Fon Apollyon has newly arrived at the LoL for our delight, and I want to get straight to it. Enjoy! ❤
*
*
*
*
*
*
*
Models.
Everything seems to be based upon them.
Some perfect something, made even more perfect 
by the modeling process(es).
Sometimes the modeling processes 
themselves get a little...wonky.
The modeling processes themselves undergo 
some modeling and become iterative until 
some new standard is achieved.

Reevaluate. Remodel. Reinvigorate. Renew.
Unpack and repackage the packaging in new packaging.
Re-mystify.
Sell ideas.
Some ideas and their models are more radical than others.
Some ideas and their resulting models may be downright strange.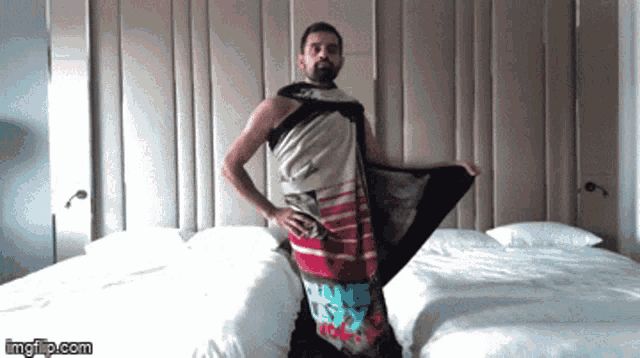 All this modeling as of late and the resulting "plans" seem to be predicated mostly upon worst-case scenarios. In all honesty, that might be fine if there was an intermediate step between the modeling and the planning which involved a dash of common sense and maybe a dollop of practicality to formulate the actual plan(s). There appears to be some disconnect that, at least I, cannot fully comprehend.
To relate what I mean, we are living on a planet that is said to be 4.5 billion years old, it is said to have supported life of some form or another for at least 3.8 billion of those years, and we humans appear to have been around for at least 100,000 years or so (and likely much longer). So why is it that, according to the models, everyone is now suddenly about to die? On the flip side of the equation, you've got others who contend that all of the efforts to stem this nCoV-2019 virus thingie, are in fact, a covert operation/conspiracy of and by rich people, powerful people, corporations and government to kill everyone that isn't them or part of their group(s).
It occurs to me that both sides are hell-bent on selling the idea that everyone is about to die. Not only that, but the idea that "everyone is going to die" is predicated upon a qualifier…"unless something is done about it." As to exactly what "it" is? Welp, irrespective of which perspective you choose to view this situation from, all of the models appear to be very virus-like.
Infect, sicken, weaken, and perhaps even kill. 
Hell, from where I sit, watching everyone else, this nCoV-2019 is at some point just gonna shrug and give up. All these humans are already trying to kill eachother, so why fucking bother infecting people at all?
Too much work.
Much of this morning's thoughts about modeling are based upon a recent tweet I saw.
An insult. An insult, projected from a perceived position of power, and projected upon "the little people." I got to thinking tho…"wait, according to some models, 'the entirety of consciousness' was much smaller than pea sized at some point." There's a scalar disconnect happening here somewhere, and it's happening for the purposes of lobbing an insult at those behaving in a way that appears to be upsetting to a lone someone, who appears to feel others should behaving in a way that is pleasing to this elevated someone. So, I asked…
The response that I got?
Sounds almost like something a Christian might retort with when questioned about a particular belief. Some dogmatic something in the script to deflect attention from the individual and point to the knowingness of how "truth" exists in this particular model.
I guess in this case, "consciousness" is always small for those who operate outside of the ascended realms. Those who have not yet begun to operate within this extra-dimensional truth are dragging those attempting to ascend, down, and remedied by insulting their intelligence.
Great plan. 
Nevermind that it just creates more conflict, which creates more karma, which means you are extending your own ascension timeline/path, which means that you yourself are actually making things worse/more difficult for yourself. I was under the impression that 5D and ascension and spiritual awakening or whatever was all love, light, flowers, rainbows and starshine.
 Guess I was wrong. 
It appears to be the same old shit. Same old paradigm. Those who perceive themselves as bigger and/or stronger picking on those who are smaller and/or weaker, and doing so for their own benefit(s) rather than for the benefit of others. Certainly not benefiting the whole. Or "the oneness" or whatever.
Digress.
What I was really thinking about when reading that original tweet (other than the insulting bits) was the concept of singularities. Particularly that one that, at some point, was infinitely small. Everything that had come before, and everything that was, and everything that ever would be, was crammed into a single space, which means that all of consciousness was crammed into that same space.
Now, I dunno about you, but the first thing that I think of when I think of "infinitely small" is something that is WAY fucking smaller than "pea-sized". I can sit here right now and think of energies, atoms and sub-atomic particles, which are ridiculously small in comparison to "pea-sized", but even in thinking of these tiny particles, that doesn't even begin to come close to how small I can envision "infinitely small" to be. Keep in mind that in this context, we are talking about a container which contains all consciousness. Not some consciousness, not part consciousness, not your gigantic consciousness compared to my tiny and insignificant consciousness…all consciousness.
Q: If you were told by a someone that your soul was "pea-sized", what would that say to you about your individual soul?
A: ???¿???
Let me guess…it would say to you that you have a worthless and contextually insignificant soul. That the individual who told you this was being insulting. Was being degrading. Was belittling you.
Q: You know what someone telling me that my soul was "pea-sized" would say to me?
A: FUCK YES!!! I HAVE A SOUL!!! THE SOUL DOES INDEED EXIST, AND I HAVE FUCKING HAVE ONE!!! w00t w00t!!!
The "size" is irrelevant. What is relevant, is that I have one. I just need to care for it. Maybe even assist others in caring for theirs (when and if needed/asked, of course).
❤
In order to understand, one must first subscribe. Only then can one understand.
Hrm.
This model.
Bells.
This model is ringing some bells.
Adopt, adapt, conform, comply, comprehend, ascend.
VOILA!!! Enlightenment.
You're in the club.
The indoctrination process very much parallels "the four C's" in aviation when a pilot finds themselves in trouble.
Climb. Communicate. Confess. Comply.
1. CLIMB – we're about to reach out blindly to anyone who will respond, so we need to get as high as we can, so that our radios can make the widest possible broadcast to the most amount of listening ears possible.
2. COMMUNICATE – we're gonna broadcast a plea for help, and we're gonna talk to the very first individual who responds to our call for assistance. We don't care who they are. Fortunately for us, the only ones who are likely to respond are going to be those who are most likely to be in a position to actually provide us with the assistance we need.
3. CONFESS – honesty is key here. You're gonna have to tell it all, good and bad, and hold nothing back. Whomever you are communicating with doesn't know you from Adam, and they need to form a clear picture of you and your situation, and fast, otherwise they may not be able to assist in getting you out of the pickle you find yourself in.
4. COMPLY – listen to what they are telling you to do. Trust them, and obey. You're likely a frazzled mess, so let them do some thinking for you in order to take the load off. Maybe even make some decisions for you (just keep in mind that you are still the pilot in command, it's your ass on the line, and even tho you are in deep shit and in need of help, you are ultimately responsible for whatever actions you take and their outcome).
Ordering is a bit different from "the spiritual stuff" perhaps, but the result is the same.
Salvation.
Singularities do appear to actually exist. We don't appear to understand them very well, but they do seem to exist. Once you start looking for them, and once you start finding them, you suddenly start to see them everyfuckingwhere.
To me, that kind of diversity existing, en masse, right under our noses, and the only way to "see" these singularities and their diversity is by actually taking the time to look? Dunno about you, but to me, that says something about this Universe we live in.
Please don't feel cheated at the "size" of this "missive".
It's precisely the size that it should be.
The synchros are still spinning.
Everything is exactly where it should be.
Exactly when it should be there.
Exactly as it should be.
*
*
*
*
*
*
*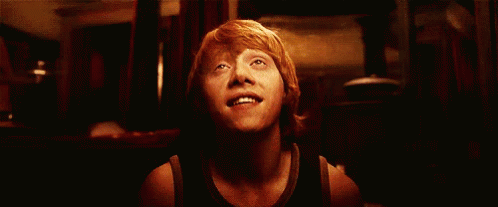 *Yeah, Cade does pen a good missive, Clicky…*
Until next time, Dear Reader, have a Song…