*No, I am not getting the jab, Clicky… /lights up and smokes… The government can take their bloody jab and their poxy passport and stick 'em up their…*
*Bunch of liars… /flicks ash…*
A very good evening to you, Dear Reader 😀
Cade Fon Apollyon has sent through a sexy, new missive and it is a veritable grab bag of goodies for you to explore. Lots of treats to tickle your fancy and stimulate your noodle. Don't be shy, dive in and if you get wet…
Enjoy! 😉
*
*
*
*
*
*
*
! ! ! R \ AINBOWCAK / E ! ! !
! ! ! RA \ INBOWCA / KE ! ! !
! ! ! RAI \ NBOWC / AKE ! ! !
! ! ! RAIN \ BOW / CAKE ! ! !
! ! ! RAINB \ O / WCAKE ! ! !
! ! ! R A I N B / O \ W C A K E ! ! !
...mmmm...
…cake…
! !
Asians are reportedly under attack in North America. Wait…if you are physically located in North America, doesn't that make you a North American and not an Asian? So basically, North Americans are reportedly under attack in North America.
Hrm…an EroEdge story barely over a month old is…missing?
for oh for air roar
How in the hell can I keep up to date on this shit if there's no audit trail?!?!?!!?!??????? ?
Ah…wait…the Valentine's Day ZeroHedge article is missing, but it appears they may have been leeching off WaPo.
Asian AMERICANS. Hrm. So, North Americanian Asiatics are being attacked…by…???
I can't read the article because its behind a paywall.
😦
Must not be that important.
Import...ant.
Hrm.
X: You have a thing for Korean street food?
Cade: No. I have a thing for learning about my planet.
X: You ever had Korean street food?
Cade: Wouldn't I actually need to be physically located in Korea in order to have actual honest-to-God Korean street food?
X: …
Cade: Thanks. You're a huge help.
0: Don't you think it possible to have Korean street food in Dallas?
Cade: I have no idea. I suppose its kinda possible.
0: If there is a Korean person cooking TexMex on the street in Dallas, is that Korean street food?
Cade: Fucked if I know. Sounds more like TexMex irrespective of the chef or where prepared and purchased.
T: You wanna think this one through before continuing?
Cade: Not really. Anyone can use anything as leverage for forwarding their own purpose(s).
X: Care to explain that one?
Cade: There's this movie called The Fifth Estate about Julian Assange and WikiLeaks and all that, and "smear tactics" are a rather large theme in the movie.
X: I don't follow.
Cade: What if Earth is Noah's Ark.
A: Woah woah woah…hold up there cowboy. What on Earth are you on about?
Cade: I'd like to know which species are alien, and which species are native, and I'd also like to know the measuring stick being used to determine which is which.
0: Are you asking a direct question of us?
Cade: Negative. I want to know which species are alien and which are native and based upon what criteria.
Z: You're thinking evolution?
Cade: Exactly.
C: And migration.
Cade: Absolutely. They are quasi-one in the same thing.
0: Things.
Cade: Whatever. Point is that I don't think that genetic mutation is localized to just and only who is fucking who and how that genetic code is being passed through the generations.
X: Fat.
Cade: Correct. Fat and fats. How the dietary changes including fat and fats have affected mutation over the past 400-500 years.
X: You're thinking forced migration.
Cade: Slavery. Africa, Africans, African-American, what the fuck ever. "Africa" is so goddamn generic that it doesn't even begin to represent what the term might actually mean.
Z: Time is a factor.
Cade: You can never go home again.
X: I think any reader(s) might be confused as to what you mean by that.
Cade: There are a great many Bikini Islanders who are homesick for their home. They were displaced so that the US could test nuclear weapons, and even tho many of the "original" Bikini Islanders are gone, their offspring are "new" enough to know where they came from and also have a strong longing for where they belong.
X: But African-Americans?
Cade: That's the rub, ain't it? If "they" see themselves as belonging somewhere 400 years in the past, welp, that time don't really exist anymore. The Africa of 1670 is gone. How in the hell does one reconcile such a discrepancy?
X: And you?
Cade: American Mutt. Genetic trainwreck of all kinds of European peoples from north to south and east to west.
0: Any Irish?
Cade: rofl…no, surprisingly.
0: It was a surprise to learn that you have no Irish in your DNA?
Cade: Actually, no. There was a lot of talk of our ancestry when I was younger and there was never mention of Irish.
Z: And what of the "Native American"?
Cade: That subject was always taboo.
X: Why did you choose the year 1670?
Cade: It was a typo. I left it.
X: Any idea what happened in Africa in 1670?
Cade: Not a clue. Lemme search.
X: …
And, here we go…Africa…1670.
Does anyone recognize a single fucking name or border on that map from 1679? The east/west flows make me think "Tuareg", and also makes me think of the more or less current delineation between North Africa and Southern Africa, but other than that I don't recognize a thing.
X: So what other types of "aliens" stuff were you thinking of.
Cade: Welp, all of this "Galactic Federation" nonsense comes to mind. Also the reptilian stuff.
X: I don't know what either of those mean.
Cade: Join the fucking club. I think much of it just role-playing or some kind of mixture of LARPing and trolling for the sake of generating memes which generates buzz and ultimately revenues for some.
B: Mind games.
Cade: That's the problem with magic. The magician(s) themselves can be bedazzled by their own magic.
Z: Fall under their own spell.
Cade: I'd think so. And it doesn't matter whether it's science or sorcery either. Loads of cautionary type tales of people getting bit by their own designs and creations.
0: Everything from hot rods and helicopters, to Radium and radars.
Cade: Aye.
B: You're lost.
Cade: Fuckin-a I'm lost. "American" makes sense in theory…
0: But zero sense in practice.
Cade: Aye. There's no civility within the larger context. Perhaps tolerance sometimes, but the dam is always on the verge of rupture, and anything at all can send it tumbling.
X: What is it you were just thinking just then?
Cade: I was thinking about the inroads that are created to provide safe passage for a select few.
X: Such as?
Cade: Safe transport from a certain country to a certain part of another country and residing within a sheltered segment of that country which actually contains little to no resemblance whatsoever to the country itself.
B: Extensions of the source country.
Cade: Exactly. If I go to Tahiti, I don't get Tahiti, I get the same shit I can get at home with a few local fare type frills and maybe some palm trees. It's all an illusion as if I've gone somewhere special, and I have, but not really.
X: You think the natives want foreigners wandering into their neighborhoods in order to get a better idea as to what life is really like in Tahiti?
Cade: I doubt it. No one wants foreigners wandering up and down the streets of our neighborhoods here, so I'd imagine they feel the same way over there even tho Tahiti is known as a tourist destination.
B: And what about Brazil? Or maybe Venezuela?
Cade: I can't even imagine. According to the media, everyone down there thinks that every gringo works for the CIA.
B: But you did work for the CIA, did you not?
Cade: Fucking rofl…I did, you got me there.
B: 😉
Cade: I am most certainly NOT, Agency.
B: They might not care what you think.
Cade: Yeah no shit. I never thought of it like that before. If someone grabbed me thinking that I was snooping in their shiz, hooked me up to a lie detector and asked me if I worked for the CIA, technically, I'd have to say yes. Wouldn't I?
X: You've never taken a lie detector test?
Cade: Never.
X: Are you lying?
Cade: Sitting.
X: …
0: Have you ever taken a lie detector test?
Cade: No.
0: That's amazing. How have you made it to the age you have without once having ever taken a lie detector test.
Cade: Easy, avoid the types of places that require me to take one.
X: Don't you currently need a job?
Cade: Yes. But I have a feeling that this new flu shot nonsense is just about gonna seal my fate as far as being employable.
0: You've never had a flu shot?
Cade: Not even one. Although I did get vaccinated against pneumonia without my knowledge or consent.
Z: You were in a bad way.
Cade: I was, but I made it.
X: With your weak immune system, you feel it best to let your own body do its own work?
Cade: I got no answers. I've gotten all kinds of vaccines in my life. But when the flu shot first came out, and I read about how it worked? It scared the shit out of me. Hence, no, I have not gotten one nor do I plan to.
X: How did we get here?
Cade: My heart hurts, that's how.
X: Heart hurt, hurts.
Cade: Indeed it does. I seem to have no problems finding enemies on my own, nor do any "enemies" seem to have any difficulty finding me. I don't need some shit fer brains third-party telling me who my enemies should and should not be.
Z: You sure about that?
Cade: No.
X: Any "safe passages" on the Internet?
Cade: Well that was a subject change and a half.
0: Do you trust them?
Cade: Why should I? Actually, lemme rephrase that…I see no reason to.
X: Any particular reason as to why?
Cade: Why settle for $1 when you can get $2.
T: I'll need to give that one a think.
0: You're suggesting that everyone is corrupt?
Cade: No.
0: …
This could go on for hours, but I think it about time to close this one down.
Or at least, close down the public part of the exchange.
Rayce ziz awn tap.
You may be wondering why this is important.
Can you find "Africa" on that list?
China Virus
Aren't the Chinese credited with inventing gun powder?
Medicine has always been sketchy. Its entire existence is predicated upon a need for someone to be ailing in some way in order for physicians to practice their craft. In order for one to benefit, another must suffer. Every time you go to see a doctor, you are a test case, and you agree to be one because you wanna have a chance at being free of whatever is ailing you. You may be so indoctrinated into the authoritarian system(s), that you don't even realize that you are a test case. You think that medical staff are experts…authorities who know what they are doing 100% of the time. You ignore all the warning signals pointing to the fact that they may be completely lost and/or totally in the dark, ill-prepared, and maybe even incompetent.
Precedent(s). Is there one/are there any? If not, some need to be set. If so, they may need to be challenged. YOU…are your own precedent as you are unprecedented in the history of histories. Bet you don't look at yourself that way tho.
You wanna be part of the club.
If you read none of those links above, might wanna at least give that last one a peek. What's that? You never considered there may be a link between litigation surrounding the regular old flu shot/flu vaccine and all this new COVID19/nCoV-2019 vaccination stuff? Welp, ya might wanna give it a think. Lotta peeps been living in lean times for the past year. They are going to demand a return on their investment(s).
These robo-calls about car warranties? Yeah…those ones that everyone is making memes about? (including me)
Q: Is this "car warranty" bombardment just a test run for the automated nightmare to come regarding your own health?
A: A desensitization process? A subversive connectivity via an unseen continuity via similarities?
You are an autonomous animation with your own autonomic systems and you are surrounded by infrastructures that allow you to run on autopilot much of the time.
A vaccination is kindof a car warranty of sorts.
You are a vehicle.
You can be driven.
You can be taken for a ride.
Someone likely has you on lease in order to get them where they want to be.
You have gas(es).
You have oil(s).
You may have a race…maybe even several…and races and race tracks seem to be on everyone's mind.
You prolly even have insurance.
You may go to church for certain kinds of maintenance, a hospital or accountant firm for others.
You may even be a car person.
Perhaps even a fan of The Cars.
Might have even heard this song on your car stereo.
There's a continuity problem.
Right now …at this very moment …somewhere on the other side of the Universe …there is some scientific group of lifeforms congregating and contemplating how mysterious it is that these distant galaxies they are viewing have long since ceased to exist.
One of those galaxies they are viewing, is ours.
Q: Do we exist?
A: Yeah, I dunno either.
But the big question that I have is regarding this idea that we humans seem to STILL perceive ourselves as being the center of the Universe. Sure, science says we disproved the "Earth is the center of the Universe" thing hundreds of years ago…BUT, we still operate under the premise that we here on Earth are alive, and everyfuckingthing everywhere else is either dead, dying, or is completely lifeless. To me, that says that science still operates under the assumption that we, are the center, of the Universe. Earth/Terra, is the center, of the Universe.
HEY! Did you see that not one, but TWO geoengineering projects appear to be kicking off at the same time? I guess someone has decided to release a bunch of chalk into the atmosphere to simulate a volcanic eruption in order to study the cooling effects, and there's also a renewed big push to stop bottom trawling so as to stop stirring up/releasing all the CO2 stored in the sediments on the ocean floor.
Now, me personally, I immediately assumed that the second one can only mean that scientists are ready to start dumping their home-brewed CO2 munching algae into the ocean; their algae consumes the CO2, dies, then sinks to the ocean floor, thus reducing CO2 levels in the atmosphere…huzzah. But what it's really going to do is open up the possibility for deep sea mining. You will no longer have fishing vessels crisscrossing the ocean and tearing shit up on the ocean floor, which means that now other interests can setup more or less permanent mining operations without having to worry about some stray fishing vessel dragging a fishing net across their diggings. Prolly gonna open the door for less conventional types of oil and gas exploration too.
Of course, all of this is coming at the tail end of another geoengineering project…
lockdown(s).
This chalk thing really has me scratching my head. You know what tends to follow large/major volcanic eruptions?
 Famine, and pestilence. 
There seems to be a pretty good argument that the Cholera epidemics that swept through the world during almost the entirety of the 1800's was in fact a global pandemic triggered by the eruption of Tambora in 1815. Just took a while to propagate around the world.
Might be a good way to reduce the population. Also be a good way to keep people under control.
"YE SHALL DO AS THOU ART TOLD, OR WE SHALL BLOT OUT THE SUN AND PUNISH YE AND THINE OFFSPRING FOR 7 YEARS!!!"
Has an almost godlike tone to it. Lots of that "godlike" stuff going on tho. Supposedly, won't be long until you either get that jab, and take the CO6D ID mark, or you'll be cut off from the system entirely. Hrmmm…now why does this ring a bell? Seems like a raving lunatic or two talked about this a few thousand years ago.
I could be wrong. 
Anyway, kinda short-sighted of this chalk project to only study the cooling effects. What about the effects on life forms of all kinds when dumping fucktons of allergens into the atmosphere? What about the effects of pressure changes? Modification of of the fluid dynamics of the atmosphere when dumping solids into the atmosphere? Friction? Changes to the magnetosphere? Dampening and/or boosting effects on radio waves and telecommunications? Ever seen what happens to chalk particles when they get wet? Where the fuck is this "chalk" coming from anyway?
Prolly not the best of ideas to dump a shitload of chalk into the atmosphere right in the big fucking middle of a global pandemic where the disease in question causes breathing problems.
Ever seen what chalk looks like under an electron microscope? Welp…now you have.
You're welcome.
Gotta wonder now if all this mask "tug of wore" is more related to the potential existence of a massive amount of chalk particles suddenly being in the air rather than some flu.
Which makes me wonder…how effective of a delivery device you think chalk may be? I mean, there are currently four sources of delivery into the body:
Ingestion;
Inhalation;
Injection;
Absorption.
Inhalation is usually the nastiest one. Its effective and fast. Legionnaires? Anthrax? COVID? Tuberculosis? VX? Methyl isocyanate?
Chalk outlines in the sky.
Get any reflecting done during 2020 AD/CE? We're now three months in to 2021, and all I hear people talking about is how glad they are that 2020 is gone. I guess maybe some saw some things they didn't like? Got the beer goggles back on now tho.
Wanna fuck?
WOAH NELLY!!!
Over the past coupla days, me and Roob have been having some exchanges in the comments section of her blog. Been thinking about this COVIDID thingie, so I set to writing this morning, been writing/thinking for about 2 hours, and Roob just sent me a link to a comment she just made over at UBU. I guess its popping off over there, and it appears to be right along the same lines as what me and Roob have been discussing. I admit I've only just skimmed both the post and the comments over at UBU, but camps appear to be forming. Or maybe its that they were always there, I just never saw them before.
/shrug I'm dense.
What occurs to me at this point is the concept of information and its propagation, as well as the integrity of the information. Conflict will change the resonance of data. If the information is being propagated via yelling and screaming, there will be distortion, there will be signal loss, there will be message degradation. I love the everlovin' shit outta your phat phreaky ass, now fuck off.
The goal would almost have to be to crush the individual voices. Either assimilate them, or silence them, and it really doesn't matter which choir you choose to sing with either, so long as you are part of a choir. No solo acts. Solo acts cannot be so easily understood. Either you willingly join the choir of the believers, or you willingly join the choir of the dissenting heretics, lest you be forcibly put into the choir of the silent.
You've likely been trained since birth to comply. To submit to authority. Or you may have even been one of those who've been trained to exercise authority. Either way, you've been trained. Whilst we are on the topic of trains and training, how's that powertrain warranty on your car/automobile/vehicle?
You ever really question those who molded you?
Or, are you too old and too set in your ways to even try.
Comfy, ain't it?
Speaking of choirs, it's now Monday the 29th, and I just noticed a comment over at the LoL regarding woofers and tweeters. The question wasn't directed at me but I'll answer anyway.
Woofers = people you find unattractive.
Tweeters = Those douchebags over at Twitter.
Simple.
You're welcome.
Think of it like this…tweeters create the highs, woofers create the lows, and the two combine to create and entirely different signal altogether. It takes the middle and the crust to make a slice of bread? Highs usually pierce the ears, lows rumble the chest. There are also sometimes mid-range speakers to fill in some of the missing stuff, and there are also sub-woofers which really don't do much of anything as far as audible sound goes as they create more of a feeling than an actual sound. So yeah, think of it like a choir where you've got the highs (tweeter) and lows (woofers) mixing in order to create something else entirely. Its all about vibrating and/or moving the air. Here's some really irritating high-energy douchebag to explain further if you want to know more.
Pro-Tip: The last two minutes of the video below is an ad. First four minutes are an excuse to advertise.
Maybe chew on this video. It takes you all the way from the low lows (sub-woofer), to the lows (woofers) to the mids (mid-range) to the highs (tweeters).
All paths lead to and/or through…
…mutable.
Nothing is fixed. Not here anyway. I can dig someone wanting to be headstrong, resolute and never-changing. Has that juggernaut type of appeal. Immovable object or unstoppable force. But at some point your ass cheeks fit just fine into that bikini. Down the road, maybe not so much. Question is, are you still "cardinal"? How did you get here? Can you adapt to a new bikini? Or will you you modify your body to re-acclimate itself with the old bikini. Moreover, will I still love you regardless? Will you still love yourself?
Can we love eachother?
*
*
*
*
*
*
*
Eww, Clicky… /stubs butt… Was it the Wiki Wavy Walls?*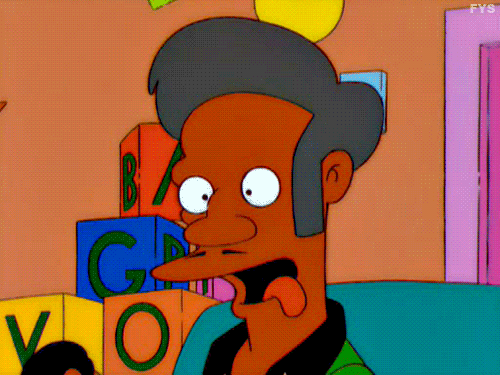 *Okay, I'll find a Song for us to end the post on…*
Thank you for your time and attention, Dear Reader. Come back and see us again soon and until then… Have a Song ❤