Breaking news, Dear Reader! Leg Iron Books will be publishing a volume of my Underdog Anthology short stories. On November 15th…
*An auspicious date, Clicky… /lights up and smokes… It's also Cade's birthday and… /rubs brow… something else…*
… 18 tales in total. Who knew I had that many in me…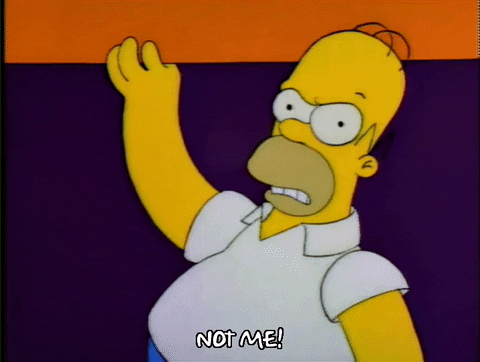 *Nah, me either, Clicky… /pats snout… I bloody well hope I've got some more…*
… I'll let you see the cover artwork when it's ready, Dear Reader 😀
But enough of that; now we have a missive from Cade Fon Apollyon with his thoughts and reflection from the past week. It's been very exciting and turbulent in 'Merica…
*Seriously, Clicky, that only works if you can imagine Donald Trump as Sandy…*
Enjoy! 😉
*
*
*
*
*
*
*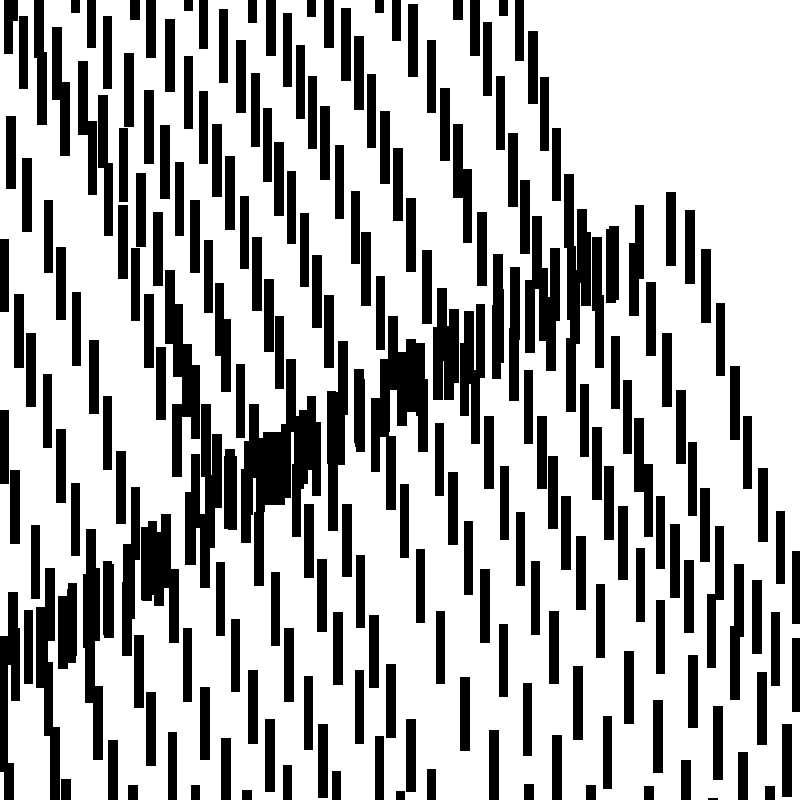 Dehsharm
Diss Harm
Dis Arm
Deh Sahrm
Disarm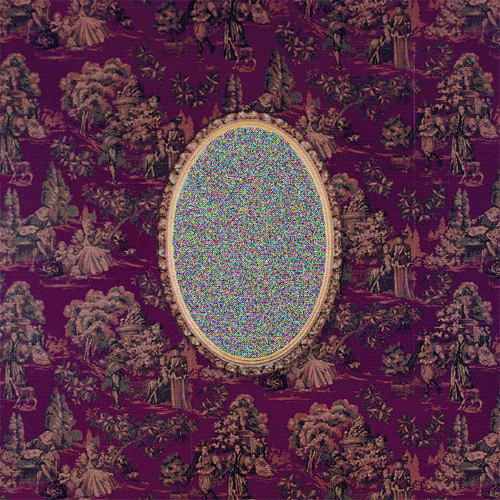 Many things exist to disarm us.
A nice smile.
A kind word.
A good deed.
Perhaps a miscue, a misstep, or some display of ignorance or innocence.
Maybe even a defect or disability.
A uniqueness.
An offering of some kind…to keep one…from conflicting with another.
An offering of some kind…to keep one…from taking advantage of another.
Establish a decorum or a level of respect.
Disarmament
We are powerful beings after all. We aren't always aware of just how powerful we are or how powerful we can be. As a result, sometimes, we are not the best at exercising restraint. It is at these precise times, when Nature steps in.
Disarms us…gives us pause…allows us a brief interlude to reflect and maybe rethink.
Sometimes anyway
Sometimes…She appears to, Herself, exercise restraint. Allows us and our own hubris to march ourselves directly into peril.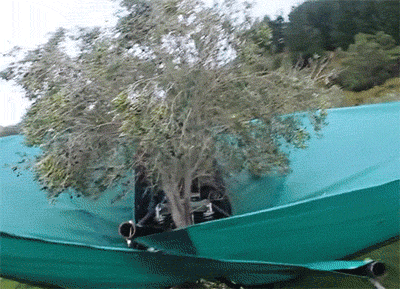 Wait…Steve Bannon was involved with Biosphere 2?
Bear with me. I just watched two documentaries, both kinda far out and seemingly on two completely different topics, but I really didn't see a scrap of difference between them. Two flicks about people learning how to act, presumably in order to manipulate others in order to get what they want from them. However at 1:40:17 into the second documentary, there was a name mentioned that I absolutely did not expect to hear with respect to a movie about 1960's Hippies taking their green ideas corporate.
I guess it was kinda weird to hear that name, because only recently I learned that Bannon is supposedly big on Strauss–Howe generational theory. First he's running the right-wing rag Breitbart, then he supposedly is kingmaking with Trump 2016, Cambridge Analytica/Brexit, and now it turns out he was mixed up with Ed Bass and Biosphere 2? This dude has his fingers in everything. This revelation prolly wouldn't be so weird if that NXIVM cat hadn't been sentenced just the other day.
One of the connections here is that the people involved with Biosphere 2 were/are labeled as cultists. They are/were outside of the mainstream scientific community, had their own thing going, and as a result they were outcast. But these Biosphere folk were members of at least four other very popular and well-known cults, but no one likes to talk about these cults as being…cults.
The Cult of Advertising
The Cult of Voyeurism
The Cult of Acting
The Cult of Capitalism
They're also members of The Cult of Humanity, but we'll let that one go since we are focusing on Bannon and how he eventually came to run that whole Biosphere circus.
Q: What was found during the course of this Biosphere 2 project which inspired Ed Bass to change direction so quickly?
A: Media/Marketing is my guess.
Yeah sure, this project probably taught us a lot about the challenges that long-duration space exploration missions will eventually face. It is highly possible that Bass found something that was both patentable and licensable, wanted to keep it/them a secret in order to secure his intellectual property/properties, and so Bass brought in a pit bull to guard it.
But considering what a media circus that Biosphere 2 project was, and considering the number of outside parties that were brought in to consult on the project, I'd think that media utilization, media manipulation and how to influence and/or drive public opinion(s) was the real motherlode. Especially as it relates to really far-out and obscure topics. How to force the old ideas out, and bring in something new.
Do you ever act? Put on a face? Act contrary to how you actually feel? Any ideas as to why you may do this?
Hail Satan? = Full of actors and acting
Spaceship Earth = Full of actors and acting
'Tis rough showing the soft underbelly of self. Might be some vicious ass-hat out there just waiting for you to drop your guard, and BOOM!
Scarred for life
You shoulda known better. You did know better. But for the briefest of moments, you believed.
Oh, and whilst we are on the topic of cults and cultists…John Lamb Lash had a damn weird "talk" released yesterday. Seemed to be on the topic of institutionalized sex education, but the talk seemed to be less about Elohim giving classroom type instruction, and focused more on the practical demonstration/demonstrable side(s) of "sex education".
OJT, if you will
What made this talk even more bizarre, was that it seemed to focus on the ancient sexual education(s) of…teenagers. Teenagers? Did ancient peoples even have such a distinction of "teenagers"? I've always been under the impression that, in ye olden tymes, humans went straight from childhood to adulthood, and no such middle ground (teens) existed. Made me raise an eyebrow as to potential faults in modern trappings being associated with ancient modalities.
Also made me think…wait, there are metric fucktons of 30+ years old people, in this world here and now, who know fuckall about sex, and prolly know even less about intimacy. Or at least, that's what we're told. We're told that this modern world we live in is full of sexual inadequacy, we're told that sexual dissatisfaction is one of the primary reasons that relationships fail, and yet mysteriously there's no shortage of sexual accessories, add-ons, training programs, and sexual information available to supposedly help remedy this dilemma. Not to mention that we are also told that we live in a time of rampant sexual deviancy, sexual depravity, and basically complete and total sexual lawlessness. In social media, pedophile rings, human trafficking and sexual slavery are all the rage.
Something doesn't add up here
You've got a "Gnostic Teacher", who is giving a bunch of "introductory talks" about I guess both Gnosticism, his own personal school, the flavor of Gnosticism that he personally teaches, one of these talks he devotes to the subject of "sex", and he goes straight for the youth? I guess he's using the standard modern marketing model(s) or something. Hitting the youth market first since that's the real cash-cow. But I can't see a bunch of teenagers lining up to learn about Gnosticism. Not even twenty-somethings. I have trouble imagining that even thirty-somethings would have any interest in Gnosticism.
Wait
Is he about to suggest that Gnosticism has the answers to all of these sexual questions that we modern people have?
In a way, it's kinda refreshing to think that someone would think about addressing the topic of sexuality within some religious framework where the topic wasn't simply "Sex: Don't Have It Until You Are Married!" /lesson over". But "teens"? Why is "teens" even a demographic within this particular Gnostic framework? Only thing that I can come up with is that this has to do more with pornography than anything. Maybe advertising too.
It's been my experience that, anyone who is talking about mystical power and mystical powers, and proclaiming these powers exist?
Yeah...they're skeptics
Maybe closet skeptics, but they're skeptics. They're more likely to be attempting to disprove them more than prove them. Poking at the ethereal planes to see if they are indeed real. Not knowing what to expect, and not exactly sure how they'll handle the experience if this mystical something turns out to be much more tangible than they previously thought. This is prolly why stories surrounding things like the Philosopher's Stone, Pandora's Box, Midas Touch, etc., are typically cautionary tales. Someone is skeptical about some power, they tempt fate, find out the power is real, everything goes to hell from there.
Usually anyway
But yeah, most individuals have to actually be burned by the mystical fire(s) before they are going to believe. We humans are both skeptical and at the same time very tactile/curious/exploratory creatures, which, when you think about it, is an odd combination of traits to coexist in the same space. But sometimes maybe some can just accept that, irrespective of whether these powers exist or not, they are not yours to wield, they never will be, and just deal with that/those fact(s) and go about your life.
Word To The Wise: This is sometimes precisely when life will hit you with a twist.
This world is not about finding things that disarm us.
We don't see the things meant to disarm us as being disarming.
We look for weakness in order to take advantage of it.
We look for difference in order to exploit it.
Diversity, is a revenue stream.
I've no idea how things were.
I only know how things are.
Relying in totality on some singular ancient something to guide me in the here and now?
Welp, why in the fuck would I want to do that?
If I need some ancient something to guide me, I got this planet right here, under my feet.
Supposedly, it's pretty fucking ancient.
The stuff that our planet is made of?
Supposedly, it's even more ancient.
Yes…I'm lost.
But I ain't that fucking lost.
And if I'm looking for anything, "truth" sure as shit ain't it.
"Truth", ain't even on the fucking list
When you align yourself to one side or another, everything becomes fringe.
Everything else anyway
Where you stand is not fringe at all.
To you anyway
To all those in the fringes tho?
Yeah...you, are fringe It's beaten into us "to do something". Someone out there, wants to hurt us, and something must be done about it.
Q: Why must I do anything?
A: ? !!!!!!! ?
If for some reason, someone has it in their mind to cave my skull in, fuck it…let em'. Was I put here on this Earth for the sole purpose of fighting against this someone? I don't think so. Sounds more like their plan than my own. They need an enemy, and they found one in me. Do I play along? Or is it OK with you fuckers if I come up with my own plan(s)? Carry on with my own life? Either way you slice it, your logic in conflict management equates to the same damn thing…I, irrespective of outcome, am their personal plaything. They, get to dictate my behavior, and not me.
Hrm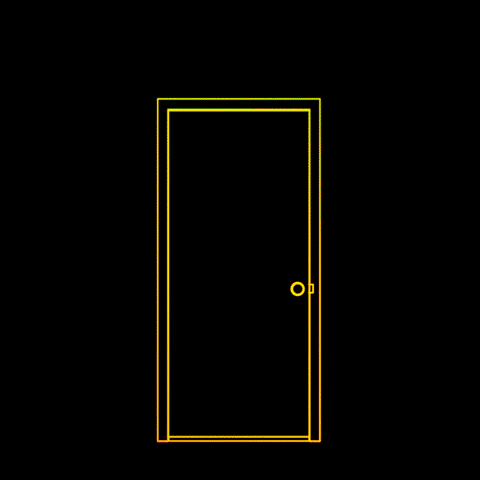 Wanna know how to tell if someone in a YouTube video is full of shit? Just watch their mannerisms. If they are talking about some ancient something, and they are overly expressive in verbal accentuation of certain things? Using a lot of hand motion? Many changes in facial expressions and/or little to no change in facial expressions? Lots of crazy graphics changes that do not necessarily follow the text of the video? Lots of carrots and rabbit holes/loads of questions with no answers? Yeah…some or all of these likely point to the video being bullshit. Not necessarily wrong, or maybe not even inaccurate, but still bullshit. Maybe someone rehashing some old something without adding anything new, and doing so for the purposes of making a few bucks. Lot of that going on currently, and not just and only on YouTube.
Nothing wrong with people finding their own voice. Honing their craft. Even the oldest of stuff and most known of things is new, mysterious and completely unknown to someone. Trouble is, many forget how to fall. Forget how to stumble. Forget how to be lost. Forget how to cope with, accept, and overcome errors, adversities, setbacks. Forget how to take a punch or absorb a blow. You spend all that time being a complete fuckup, you succeed only at failure, you pick yourself up and keep at it, and yet when you actually find success (or what you consider to be success) the slightest of hiccups or deviations leaves you blank-faced and clueless. Sends you right over the edge. You have polished yourself to such a degree, that even you have begun to believe your own image is…you.
Q: How is this even possible?
A: ?¿?
How, does one, lose their ability to cope? Especially when one has accrued such an impressive resume of failure(s). Maybe as time passes, we let all that old an less than complementary shit conveniently fall off the page.
We've moved on.
We're amongst the learned, knowledgeable and wise.
Part of the elite.
A member of the club.
The club.
Club
Just remembered it's election day in the USA today.
03 November 2020 AD
Maybe that's another reason I was kinda jarred upon hearing Bannon's name this morning. Still debating on whether or not I'm gonna vote. I know who I'd vote for, and I also know why. But…wait…um, I just remembered something.
Steer into the skid
Or sometimes, the best course of action is to just let go of the wheel. Yeah, I won't be voting today.
I wonder who won?
Tis now Saturday November 7th, and still, "the press" is offering up "projections" as to who won. Why in the FUCK are people still relying upon "the press" and their projections 4 days in? Wait for the FEC to publish the election results, then you'll know for sure without having to rely upon very biased third-parties who keep stringing you along so they can keep you viewing and clicking because their advertising bubbles are limp. What's that? You really don't think that MSM has been chomping at the bit for months in order to get a cash infusion from election coverage? Obviously, you've not been following this nCoV-2019 thing very closely. Or maybe its that you've been following it too closely?
/shrug
We supposedly want all these neato gizmos and gadgets to speed the process(es) along, and yet we damn the living shit out of them when they don't behave in a manner that is pleasing to us. Something must be wrong.
Dunno about you, but to me, an absence of irregularities, a lack of of inconsistencies, and a non-existence of errors is a sure-fire sign that something very underhanded is almost assuredly taking place. And I'm not talking about any built-in integrity testing types of stuff. I'm talking authentic stuff. Stuff that is there, but covered up in order to maintain appearances. Project an illusion that everything is okay, even tho things are most certainly not okay. Opens up all kinds of doors to manipulate the system in virtually any way that suits you.
Q: Are you really ready for "faultless"?
A: ??? wait wut ¿¿¿
You're gonna need to do some soul searching before you are going to be able to accept "faultless" as an actual thing. Evaluate your doubt, evaluate your trust, evaluate your honesty, evaluate your own polarity and your own concepts of right/wrong. Are you diverse enough to do that?
Might wanna find out
Revelations are sweet
English, as a language, has never made sense to me. Last night, a certain college professor named Wes Cecil, opened my eyes a bit.
Latin = Verbs
It was that fucking simple.
Latin = Verbs
Everything is "do". Or I guess "done". Either way, Latin is very verby.
EUREKA!!!
Yes, I realize that English is not just and only Latin. But 80-fucking-percent of it is. I guess the rest is a hodgepodge of Greek and loanwords, and they're all crammed into this "do" type language.
Do
Done
Do/Do
Doo doo?
Fuckin' hell…ENGLISH IS SHIT!!!
I FUCKING KNEW IT!!!
English is actually great. Allows for a great deal of expression. Has a plenty of roadblocks tho'. Sometimes, just ain't no way to express, in text, what one is feeling. Either the word(s) don't exist, or the structure of the language does not allow a certain thought or feeling to be communicated accurately to others. One can only surmise that this is likely why e-shorthand or "leetspeak" or similar has become so popular.
Maybe even memes
They convey feeling(s) that can likely be understood by others. From a grammatical standpoint there's no real "substance" to the communication, and yet, one can express themselves, and more importantly, others can relate. Others can understand. Others may not be able to get an exact fix on where one is coming from, but they do have a pretty good idea as to the general location.
All that said, when Wes mentioned in his talk about Latin being "verb-heavy", a light went on in my head. Everything, in English, and I mean EVERYTHING, has to be associated with some sort of doing. An action. And this doing is either right now, in the immediate future, or already done.
Hrm...done
It is done.
It is finished.
Event-driven.
Challenge/response.
Newton's Third.
Cause/effect.
Interrupt requests.
Capitalism.
Say/do.
Slavery.
No fucking wonder we're having so much difficulty understanding quantum mechanics, chaos theory, string theory, etc.. Even religion(s), spiritual matters Not only is there's no fucking language to describe these "higher level things", there's no language to relate to them. No language to relate them to. There's high, and low, and no fucking middle. It's like Inferno and Paradiso, with no Purgatory. Not to switch gears too quickly here, but something big has to be happening in that middle. It's completely absent. "The Middle", is gone. That can only mean one thing…it has gotten so massive, that no one can see it.
Hiding in plain sight
Someone mentioned "Loudon County" to me on election night. It's a county in northern Virginia. Was weird because the person who mentioned it to me could not have possibly known that I used to live in Loudon County VA. Earlier this morning, "Loudun" appeared on my radar (not to be confused with "Loudon").
Just now, a song appeared in my playlist. Never heard this song in my life, sounds pretty good, so I switched over windows to see who the hell this was. What immediately caught my eye, was the artist's last name. Usually, I just listen to music, don't watch the videos. But this video? I gave it watch.
Lone digger. Lone explorer.
Not Loudon County, but Herndon is right there by Loudon. When I worked at Dulles, I used to go into Herndon VA and Reston VA to get food. There was a fucking awesome deli in Reston that made incredible subs. I can only wonder if the deli are still there.
Wait…Herndon's largest employer is…Fannie Mae?
Erm…
…why did they give a shit about him in the first place? I'm somewhat skeptical of those who are interested in me only because of what I can give them. That said, the media wanted sustenance, and for the better part of five/six years now, Trump & Co seems to have fed them. A never ending Las Vegas style all-you-care-to-eat buffet.
Or, erm, Atlantic City style
Just wondering if they realize they killed their meal ticket. The media must be planning on going on a diet or making some other kind(s) of lifestyle changes.
/shrug
Some people repeat themselves a lot. When they are not repeating themselves, they will resort to repeating themselves…a lot. Then they'll move on to repeating themselves…a lot. As time passes, they will begin to repeat themselves…a lot. When repeating one's self no longer serves, it's time to repeat yourself…a lot.
All that said, and all that said, I guess, I guess anyway, that the point, and I mean the main point, of the video below, the one to follow this text here, is that the greater good, or maybe the greatest good, or yeah just the greater good and not the greatest good, is better served, or better served, or best better served, by…wait, what the fuck are they even talking about in this video?
*
*
*
*
*
*
*
*I gotta say… /final drag… Wes Cecil's Language and Civilization lectures are fucking awesome… /stubs butt… Perspective opening…*
*Glad you agree, Clicky. Now, put the sandwich down and go get us a song to end on…*
Hopefully next week will be as exciting as the last one, Dear Reader 😉
Have a Song…