Dear Reader, we have received an unexpected missive from the Okie Devil of Text US. I have read it and it is somewhat controversial in nature.
Therefore may I suggest you invest 45 minutes of your precious time to listen to a recent talk from philosophy lecturer Wes Cecil before embarking on the missive, below. It is from Wes's latest series of talks on IDENTITY, and deals with the subject of abstraction…
*Thank you, Clicky… /lights up and smokes… Cade's picked a prickly subject for sure and I really don't want Dear Reader to pop a blood vessel…*
*
*
*
*
*
*
*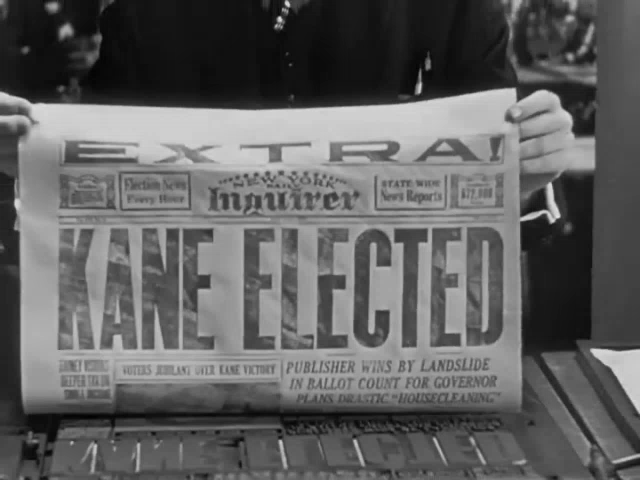 SO!!!!!!!!!!!!!!!
How's that 2020 US election voter fraud investigation thingie coming, eh? You still investigating? Or at least keeping up with the goings on? Still angry? You still interested in stopping the steal?
You've lost interest haven't you?
Your rage has subsided. The blood pressure has dropped. You no longer want to break shit and tear shit up because you didn't get your way. You've settled back into playing the video game "Among Us" and are chasing your phantoms there. Haven't you?….HAVEN'T YOU??!!
!!! !!! !!! !!! !!!ANSWER ME!!! !!! !!! !!! !!!
!!! I NEED ANSWERS AND I NEED THEM NOW !!!
heh
Welp, let's check in with some of those folks who just might not have the option to start and stop investigations based upon some passionate and potentially personal whims. That's right, let's check in with the folks whose job it is to actually respond to and thoroughly investigate claims/allegations of voter fraud and see these investigations all the way to their conclusion. The people whose asses are actually on the line and their livelihood and potentially even their freedom depends upon their findings. Quick question before we check tho…
Q: Is is possible, to conceal an actual fraud, by inundating and overwhelming any investigative body with spurious claims of fraud?
A: ? dumping a fuckton of chaff into the air to jam the radars whilst the raiders escape in the fog ?
Getting the official body to chase phantoms? They are out chasing shadows whilst the real culprit(s) slip right through the cracks. And there are cracks. There are always cracks. Cracks are good. Cracks allow the road to breathe, give it a little flex, not so rigid that it breaks, and they keep the highways nice, and straight, and navigable, and free of potholes, and allow you to journey carefree, clueless and in comfort on a smooth thoroughfare. You only have to worry about operating the vehicle and navigating to your destination. Your worries about the infrastructure are limited to bitching when things don't go your way or meet your standards. You might even be one of those assholes that doesn't slow down in construction zones because your own schedule is too important. You've got somewhere to be. You've got a something on your schedule that needs to be completed and checked off. Nevermind that, whilst blazing through this construction zone, you might just inadvertently clear the schedule of some poor road worker permanently for them.
BTW…do you know the purpose of seams? Seems not, but you should…they help prevent a something from becoming indestructible.
Tyrannical.
Interfering with an election, simply by claiming that an election has been interfered with – It's an interesting concept. When one considers the level of bullshit that "the news media" slings out daily, tough to know who is telling the truth and who isn't. Tough to know what their intentions are. We're are looking for allies afterall, right?
Anyway, since I awoke wondering what's up with the 2020 US election fraud investigation(s), let's us go wander around and search Google News on this fine Wednesday to see what is cooking for breakfast. My money is on "dead horse" served up by the angsty and angry staff working in hell's kitchen.
Um…right off the bat, this sounds to me like a bunch of people settling personal scores and/or eliminating potential rivals, and utilizing the US Government and its systems to do so. Moreover, the entire article is personal. Name after name of verbal fencing, sounds like some leveraging is going on, but I don't see any reference(s) to any official investigations or their findings. Starting to get the feeling that no one gives a shit if fraud occurred or not, they just wanna see a fight. Meh, let's keep going.
Guess I'm an idealist in thinking that no matter who is elected to an office, they will always strive to do the right thing. The partisan stuff is just personal beliefs, but truth is truth, and when truth comes knocking, Democrat, Republican or any other party affiliation goes out the fucking window, and you do the right thing…party be damned. Tough thing to do what is right by you which you also feel is right by others because it is truthful and correct under the circumstances. Got people breathing down your neck to do a something irrespective of whether it is right or wrong, and you stand your ground. You could easily wind up on the wrong side of an issue. I mean, we are talking fraud here. The fraudsters are going to seek to destroy anything or anyone in their path, and they'll do so by any means.
Confusing. Very confusing.
I've heard this "MyPillow" name mentioned here and there over the past several months, but I have no idea what its all about. I never looked into it because it smelled like nothing more than advertising to me. Someone seeing an opportunity to hawk their wares because a crowd has assembled, and jumping on the opportunity. I mean, why else would they always be referring to MyPillow? That said, I'm reading about this nonsense now, and in the article, this caught my eye…
"Over the course of the next four to five weeks, I'm going to dump all this evidence for all to see every day on my new platform Frank, where the world can't suppress it," he said. Lindell says Frank, his proposed social media platform, will combine ideas from YouTube and Twitter, and will be able to handle half a billion users. People kicked off YouTube will be given a "bonus" if they join the service, he says.
So yeah, as I figured…advertising. Using one vaporous something (stop the steal) to advertise another vaporous but semi-tangible something (a social media platform) via some very tangible and real somethings (MyPillow, elections, this CEO dude, Trump, rallies, political parties, you, etc..) Advertising has now so wormed its way into politics and political coverage, anything and everything politics is now gonna look like every other fucking sport. From darts to billiards to poker to NASCAR to FIFA to NRL, the players, venues and fans are going to be plastered with sponsors, their logos, and the products they're advertising. Politics has always been a commercial enterprise, but advertising has been taboo.
Ya know, because of like ethics and stuff. 
People getting paid to say shit that they may or may not actually believe in. Getting paid to push products they don't actually use. Politicians are supposed to believe in stuff, not be a face and a mouthpiece for special interests who have the cash to purchase someone's honesty. That's an actor's job…right? We don't mind actors advocating stuff because we know in our heart of hearts that actors are full of shit. They get paid, to pretend. A very clear a distinct line there. But politicians? How the fuck are we supposed to know the difference between when they are telling the truth, and when they are being paid to tell "a" truth? Guess we'll just have to go with our gut(s), eh?
More advertising. "Stop The Steal" is a brand. A brand designed to sell hats, t-shirts, bumper stickers and other "merch". Which…HEY! Let's go see if there are any copyrights or trademarks that have been filed for "Stop The Steal", and if so, who the owners are.
Rut roh…that's result #2 on a Google Search for "stop the steal copyright" (without quotes). Looks like someone may have set up a booth, sold their wares, then skipped town. Or, am I just jumping to conclusions with no evidence to backup my claims?
I see nothing regarding any copyright, I tried searching with quotes and got zero results, so let's us go look for "stop the steal trademark" (without quotes) and see what that gets us.
Anyone else notice anything completely and totally wrong with that URL? It says:
"trump-campaign-paid-35-million-to-stop-the-steal-organizers-report-finds".
This is how things get sideways. Right there, in text, because of peculiarities regarding URL formatting and what is probably just some lazy-assed thinking in design, a headline goes from reading "3.5 million" to "35 million" just like that. And don't try and tell me it doesn't matter either…
It does. It absolutely matters. 
Let's quasi-digress from that thought tho and see if "stop the steal" has an official website or something similar.
Stone again…Roger, Stone.
Q: Do you know what "vaporware" is?
A: ??\0/??
If not, let's get you some answers.
This is a battle for hearts and minds. A battle of ideas. A battle for spirit, and ultimately a battle for souls. A battle for and over the body and all it may (or may not) contain. Abstract and non-conventional warfare using vaporous weapons designed for vaporous concepts.
Heart = abstraction
Mind = abstraction
Spirit = abstraction
Soul = abstraction
Body = abstraction
Idea = abstraction
"They" are trying to like hell to get these abstractions into manifesting into tangible things. To bring the ethereal into the real. Make fantasy a reality, if you will. One does not fight the body for the soul.
This is ideas vs ideas where "their ideas > your ideas". 
The body is simply a conduit for reaching these things they seek. Its possible that at some point you're gonna have to stand. Or fold. Or maybe just get tossed out of the game entirely.
Reasonable. Reasonable people. lolz…"reason" suddenly appears in the big middle of discussing abstractions. Keep in mind that, upon starting this writing, I simply did a Google search for "2020 election fraud" (without quotes) and I'm simply going down the line of results. I'm not putting these together to fit some own personal narrative of mine, I'm going step by step down the search results, taking them one by one, reading some of the articles, and commenting on the whole mess as I go with no pre-planning and no forethought. Woke up this morning, wondered what was going on with the election fraud stuff, and now here we are.
So with that in mind, why don't we think about "reason" a bit and just what it might mean. First up is that in order for someone to be considered "reasonable", they must first find these election fraud claims "unreasonable". Seeing is how "election fraud" itself is far from unreasonable, our search for reason and/or reasonable people is gonna be rough. But in this instance, things are even more muddy because the defendant herself and/or her defense is twisting the meaning of "reasonable" and/or "reasonable people" by stating that…
"No reasonable person would conclude that the statements were truly statements of fact."
What makes people reasonable? What makes a person reasonable? Concessions? Conceding some point? Allowing doubt to creep into your mind?
Reasonable, doubt?
Hrm…this is an interesting tack they've taken. It's a confusing course. Like a zig or a zag a ship makes in order to avoid a torpedo. But here's where things get even more interesting…
'The filing Monday in the U.S. District Court for the District of Columbia claims Powell's statements were so absurd they couldn't be taken seriously.'
Absurity. Is "absurdity" a fact? We are afterall doing a dance here between reason, fact, abstraction, and absurdity. Question is, who is gonna win this dance-off. Reason? Or fact. Or absurdity.
A supreme authority as to what is, and is not, as it pertains to votes and voting. "Reason" is questioning, and "reasonable" is having sound judgment.
Inconsistent seas.
Inconsistent? Seize.
Carpe diem.
I knew it…fucking NINJAS are involved. Ninjas are sneaky assassins. I guess Cyber Ninjas are hacker assassins who…hack and assassinate in cyberspace? There's a word you don't hear anymore…cyberspace. Its a very abstract concept, cyberspace is. It's basically nothing more than electrical conduits with more specific purposes than your average power grid types of transmission lines. Electrons made of bits, and bytes and packets instead of just dumb electrons headed for your electric can-opener or the charging station for your smart-phone or smart-car or whatever.
'In a statement provided to the Arizona Mirror by Fann after this article was first published, Logan confirmed that he'd written the document to assist U.S. senators who either wanted to object to the certification of the Electoral College or wanted to insert evidence into the official record. He said he was asked specifically to include evidence that would support the national security concerns that some senators had.'
Oh, but there's more…
'Logan did not say who asked him to compile the information or which senators it was for.'
This is vague as fuck. "he'd written the document to assist U.S. senators…" what? Of his own volition? He what… watched the news, heard senators complaining, made a list of what they were complaining about, then started to investigate of his own accord and document his findings? He/his firm was/were hired by the Arizona Senate President to audit the Arizona election results. So, what the fuck is involved in this auditing process anyway, and why is this Cyber Ninja writing election related shit tailored for U.S. Senators on the State of Arizona's dime? Not only that, but how the hell is a report on the election audit being released before the audit even takes place. What am I missing here?
FUCK!!!!!!!! PAYWALL!!!!!!!! PRIVLEDGED INFORMATION!!!!!!!!!
I guess the fact that some firm that has been hired to audit election results in Arizona is headed up by someone who just may not be the most unbiased of people, and this is causing dismay amongst certain interests who themselves are very biased and would prefer that their interests are seen to.
FUCK!!!!!!!! PAYWALL!!!!!!!! PRIVLEDGED INFORMATION!!!!!!!!!
I get the feeling that anything and everything a "news organization" provides is 100% their opinion, which is why they can charge people to get at it even if it is considered to be "public information". Hey, I'm willing to make reasonable accommodation since you've got all that bloated overhead and you really really need that 5th home out in Flagstaff, but allowing those 12 ads to display on your article is about all I can afford to give at this point in my life.
Ah HA! Now we're getting somewhere. It's not necessarily the State of Arizona that has hired the auditors, but the GOP? And in fact, has done so via fundraising? The GOP doesn't have $150,000 to spare, even if they honestly think that election fraud has occurred? How the hell can private interests employing partisan firms ever expect to be objective in reaching factual conclusions? Really fucking weird that all this is going on in the big middle of some supposed global pandemic. Sounds to be like the fuckers are just bored and don't have anything better to do. Has an almost mischievous timbre to it. Idle hands.
Building an army. Great. That's just what the world needs…another fucking "war on". War on this, war on that, war on someotherfuckingthing, now a war on voting and voters. Hey…citizens…voting public…I think elements within the very government you vote on and for? Yeah, they just declared war on you, and they're raising an army to fight you. Salty talk. Very salty talk.
Minorities. Prejudices. Racism. Race…ism. Race…ism…in Motor City and the Motor City State? Hrm.
Auto...race.
Hey, I got news for you…rich people don't like nor associate with poor people because they're prejudiced. Unless of course it is beneficial in some way for them to do so.
Hey, I got more news for you…poor people don't like nor associate with rich people because they're prejudiced. Unless of course it is beneficial in some way for them to do so.
I notice "a major spike in coronavirus cases" gets a mention. Which, how's that Legionnaires thing going? Ya'll get that all squared away yet? That new multi-million dollar water project get all the funds distributed to the right places so people can have safe drinking water yet?
'Despite the courts' near-universal rejection of claims of fraud, including the Michigan Supreme Court, Ruth Johnson, a Republican state senator and former secretary of state, said there was a "lot of gaming of the system."

'"There was more cheating last year in an election than I've ever seen in Michigan," said Ms. Johnson, who is chairwoman of the State Senate's elections committee.'
Welp, she said it, so it must be so. Great logic in adding more variables. That is almost sure to make this shit sandwich less gamey.
Wait…these are the same fuckers who blocked me from an earlier article which could have contained factual "official" information, but now they're giving me access to an opinion piece? Think of the children. Get them while they're young. Educate.
Indoctrinate.
I hate to tell you this, but if you have some static/concrete system for educating anyone, and especially children, you are part of the problem. You're taking a "one-size-fits-all" approach to a very dynamic world. So with that in mind, what do you do with those who don't fit into your cookie-cutter mold(s)? Throw them in special ed? Put them on the short bus? Hide them away? Forever label them as "this", and that's all their gonna be in your beautiful and perfect posthumanist world?
'Americans remain starkly divided in their confidence in elections because of lies about voting fraud.'
I dunno how many articles you the reader have read here, but if you've read any of them, you've probably seen the word "lies" appear at least once. A trend in all of these articles is that "lies" is probably used somewhere. Some have said the election results were fraudulent, some have said they were not, you believed one side or the other, and now everything that is not within your own scope of truth, is lies. There have been many inconsistencies found, yet you dismiss them as irrelevant because the numbers were not sufficient to change the result(s).
But what about next time? 
"Election fraud" has been front and center since the 2000 US elections, and it's almost as if there is this constant probing going on. Looking for weaknesses. Looking for exploits. Question is, would anything be being done if people weren't crying foul? Would there be active interest in ensuring that the elections and their results were fair an accurate? This piece reeks of taking advantage of the lockdown/pandemic and remote education more than an objective look at whether or not an educator wants to delve off into the particulars of election processes when teaching on the subject of government. To teach someone how to participate in a something, without first explaining to them the processes involved in why they may even want to vote at all? Tsk tsk…you're assuming that everyone votes, and I guess suggesting that everyone should vote. If you make education about voting and voting processes mandatory, children are likely going to believe that voting and/or participating in the electoral processes are also mandatory.
'Equally important is exposing more of the general adult population to the elections process. As the state's only nonpartisan provider of voter education, no other entity is better suited for this than Clean Elections.'
Why is there functionality on that site to donate to political candidates in order to…what…get them on the state ballot? Is that where 100% of the money goes? Regardless, I don't think that e-begging for money for political candidates is very "clean". In fact, its fucking filthy. BTW, how is Phoenix doing? Still sinking? Giant cracks still forming and stuff? Yeah, our winds from the east are getting more and more prevalent, and gotta be something driving the winds to come in from the east this far north. I realize that the Rockies are sinking too, but something has triggered a change in the prevalent winds around here over the past several years. Anymore, no fucking telling which direction the wind may come from.
Digress.
Just seems to me that segregating the voting process from the governmental processes us going to have the effect of creating a sect of worker bees who do nothing but vote. They don't know who they are voting for, nor why, they just have this strange feeling of being compelled to vote, and no idea from whence these urges spring. They just…do it.
This is an advertisement. Oohm but…FREE PIZZA!!!!!!!!!!! I get the feeling that they want people to come out for an entirely other purpose. Perhaps a photo-op? Something with loads of people that can be captioned with something like "election fraud townhall meeting jammed to capacity by outraged voters looking for answers"
(and free pizza). 
The "drinks" bit is kinda vague. They serving beer at this thing? Hell, open to the public with free pizza and drinks is almost certain to attract a crowd…in the middle of a pandemic…in a state who is currently undergoing a major spike in coronavirus cases. Good idea. Also a good idea to hold it in Battle Creek and not Detroit. Homeless and poor folk woulda showed up and ate all the pizza.
Everything is so classified anymore that getting accurate information is gonna be rough. The very people who collect and analyse all of this information are the same people who are making it available and/or unavailable. The same people who decide what means what, what should be released, what should not, and they're prolly the same people who are gonna redact information when you put in a FOI request. They ain't gonna make it easy for ya. There's probably some very real and even some very justified spite in some of these positions. Positions that exist for the sole purpose of making someone crawl through rivers of shit so that you don't have to. They put in the hours, whilst you just wanna grab the data and run with it for your own purposes. Still, these folks do get paid. As to what belongs to them and what doesn't? Welp, they are citizens too, so their ideas might differ from yours. Now, regarding that story? lolz…agencies, who deal in deception, are coming clean about what they did and didn't do in the US elections? And you believe that?
rofl
Hrm…hasn't FOX News recently undergone a paradigm shift as far as supporting/not supporting conservatives and/or Republicans? I wonder if they did this to alleviate any culpability in future lawsuits. Would be a smart move to distance themselves from any wackos that might get FOX sued, or at least give them an out when they do get sued.
"The Fox anchors were not innocent bystanders and the disinformation generated during their interviews was no accident. Prior to the interviews, the Fox anchors decided to join forces with Giuliani and Powell to disseminate disinformation about Smartmatic," the filing states.'
From that…"…identity management systems for civil registration…". I wonder if that includes COVID-19 vaccination passport types of stuff? Aren't vaccinated?
Can't vote. 
Question is, does this lawsuit have merit? Is it really a good idea to silence a media outlet because they choose to give certain opinions a platform from which to speak? Seems to me that if all these election fraud people really are kooks who are singling you out and defaming you, you'd be thrilled because you can easily refute the claims. There are no jack-in-the-box types of surprises, everything is right out there in the open. Your machines operate according to specs, perform as-advertised, no glitches, no malfunctions, no tampering, here's the proof. You do have a QA department, right? Do lots of testing? Seems like they'd be pissing their pants to address anything they or the development teams haven't thought of as well as defend their designs. You're a private company sure, but aren't you under government contract(s)? Aren't you contractually bound to disclose information when and if requested? Or did someone miss a step somewhere. Is anything of yours public record?
Yeah boy…made it through the first two pages of a Google News search for "2020 election fraud"…without quotes. Is there anyone left? Anyone hang with me through the entire ride?
Q: How am I, a lowly and below-average citizen of the United States of America and resident of the State of Texas and the Planet Earth/Terra, supposed to consume / digest / comprehend such mountains of information?
A: ¿?¿
No answers, I have them. Guess I'll have to rely upon you. Guess I'll have to assimilate.
Mystery = SOLVED! Next?
*
*
*
*
*
*
*
*Are you thinking what I'm thinking, Clicky?*
Dear Reader… Have a Ted Talk… 😉